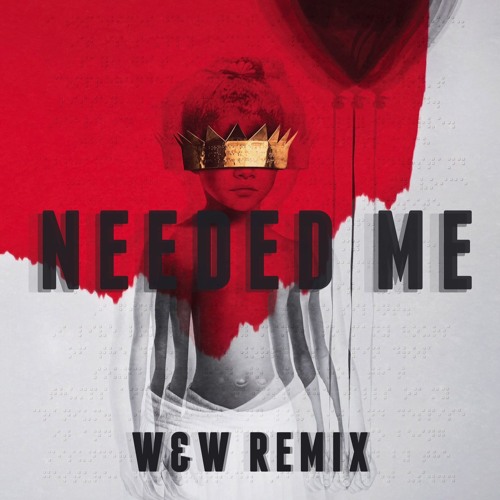 Rihanna – Needed Me (W&W Remix)
 W&W, made up of Dutch duo Willem van Hanegem and Wardt van der Harst, have been important figures in the dance music scene since as early as 2007. During the early part of their career they were heavyweights in the trance world, pushing the boundaries of the progressive scene. Their debut album Impact was released by Armin's label Armada Music in 2011 and includes numerous classic trance tracks such as "AK-47", "Impact", "Phantom" and "Code Red". They later switched their musical styles to big room and dutch house oriented sets, and have been releasing tracks on their own sub-label of Armada entitled Mainstage and have collaborated with Armin van Buuren, Hardwell, Blasterjaxx and MOTi, just to name a few. Yesterday, W&W released their remix of Rihanna's "Needed Me" and it's a great summer track that's pretty different than what we're used to hearing from W&W.
The track starts off immediately with Rihanna's vocal hook and introduces a standard beat emphasized by just a kick and a snare that slowly adds in trap style hi-hats. The first drop is extremely dancey, with a heavily syncopated descending melodic theme. The second drop switches the style up completely to a progressive house feel before transforming right back into the original trap drop. This is definitely a tune that'll get stuck in your head and will crush the dance floor – be sure to check it out!
Rihanna – Needed Me (W&W Remix)