Over the course of the past few months, Zhu has slowly been releasing singles that have left listeners dying for more tunes and questioning if there will be a soon-to-come compilation of the tracks. Most recently, he released the title track to the album, GenerationWHY – so, we would guess, only a matter of time before it all comes out, right?
Well, this afternoon, the mystery man has taken to Twitter to post what seems to be a track list, with a new track name tweeted roughly every ten minutes. This low-key move in the shadows comes as no surprise, as he makes his moves under the radar and more often than not surprises us.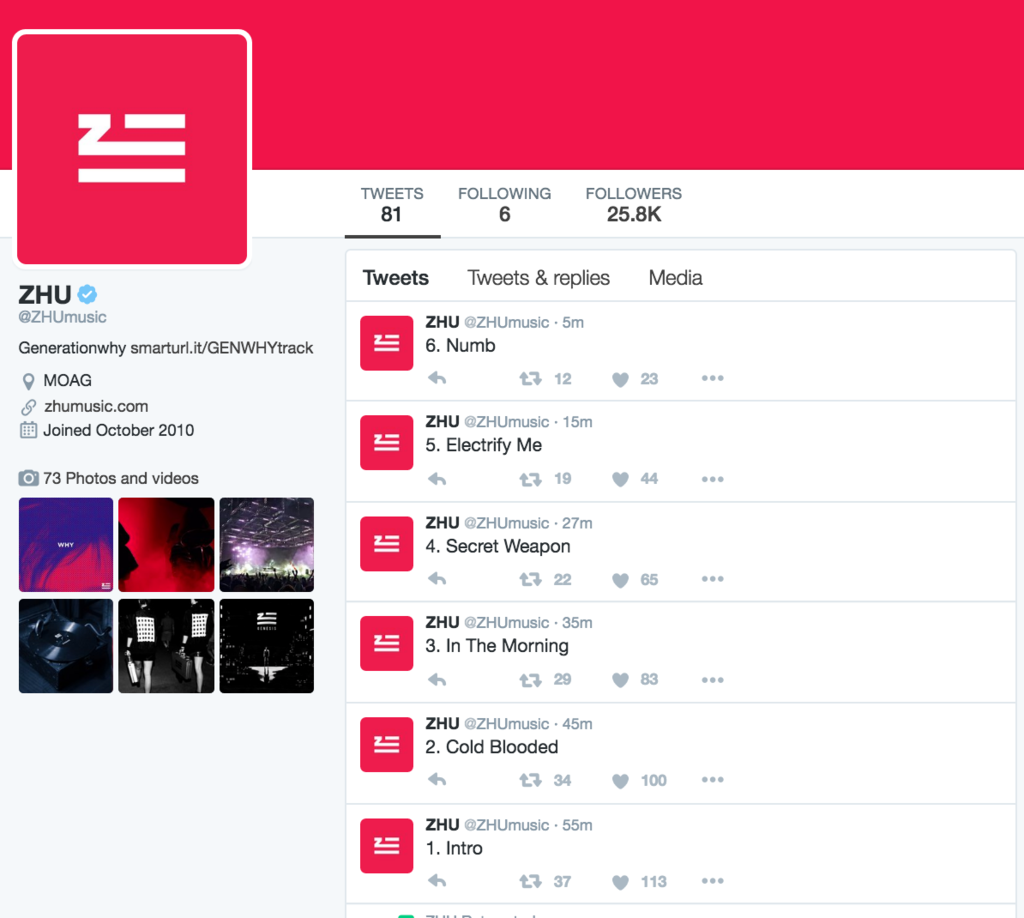 The track list, according to Twitter:
Intro
Cold Blooded
In The Morning
Secret Weapon
Electrify Me
Numb
Palm of My Hand
Money
One Minute to Midnight
Reaching
Hometown Girl
Good Life
Generationwhy
GenerationWHY is set to drop on July 29th and you can pre-order it right here.