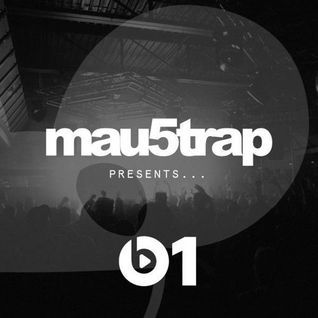 Fans of the Mau5trap sound can rejoice! Deadmau5's label is back with a new installment of his eclectic Beats 1 radio show, this time featuring the talents of label alumni Feed Me.
Feed Me, who has been releasing through Mau5trap since the early stages of his career, has grown and evolved as an artist, and has used this weeks edition to showcase much of his new e.p. "Feed Me's Family Reunion." Feed Me plays a scorching hour long set of almost entirely original content, that is mixed flawlessly, and is a firm reminder of why Feed Me is one of the most talented and diverse producers Mau5trap has ever worked with. Take a listen to this weeks show here:
Few labels are willing to showcase the variety of music that Mau5trap signs, and performs. The first hour of this week's show features an overview of exclusive new Mau5trap productions, as well as music from some of the house, techno, and alternative dance world's elite such as Sasha, Four Tet, Bonobo, and many more. The second hour of the show features Feed Me's intense hour long guest mix, which contrasts extremely nicely with the first hour that slowly builds into the guest mix. The Mau5trap Presents radio show is a guaranteed source for exclusive unique music weekly, so make sure you keep up with subsequent episodes!
Check out the tracklist for this weeks show here:
---
Hour 1: Mau5trap Mix
1. ATTLAS – Shadow Play (feat. Lune)
2. Feed Me – Red Clouds (Serious Ting)
3. Matt Lange – Inside My Head (Anthony Balding Remix)
4. Sasha – Pontiac (Club Mix)
5. Yotto – The Owls
6. Tycho – Awake (Com Truise Remix)
7. Bonobo – Cirrus
8. DJ Shadow – The Mountain Will Fall
9. Lane 8 – Fingerprint
10. Eagles & Butterflies – Mojave
11. Chaim – Round About
12. Four Tet – For These Times
13. Dhillon – Umbra
14. Monstergetdown – Brainworms
Hour 2: Feed Me Guest Mix
1. Feed Me – High Speed Weekend Survivor
2. No Mana – Slow Motion
3. GotSome – Colours
4. Wax Motif – Krush Groove
5. Feed Me – Spilt Milk
6. Feed Me – American Cemetery
7. Feed Me – Chain Smoker
8. Feed Me & Kill the Noise – Far Away
9. Feed Me – Red Clouds (Serious Ting)
10. Doctor P & Flux Pavilion – Party Drink Smoke (feat. Jarren Benton)
11. Feed Me – Schizoid
12. Feed Me – Fiasco
13. Pumpkin Harmony – They Are Everywhere
14. ID – ID
15. Feed Me – Wuzzle
16. Feed Me – Trouble (feat. KANEHOLLER)
17. ID – ID
18. Feed Me – Life Raft