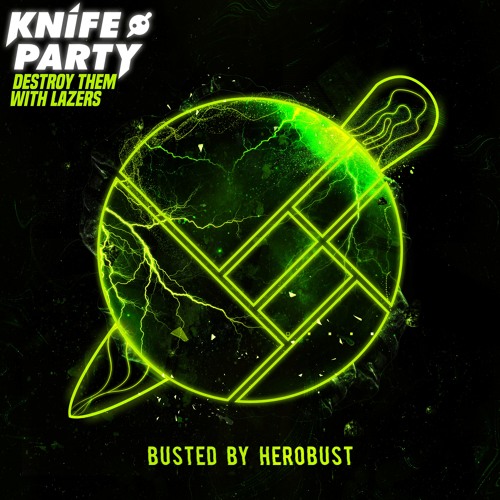 Knife Party – Destroy Them With Lazers (BUSTED By Herobust)
It's usually today's tracks that get remixed. But rising trap producer Herobust went back to 2011 and revived Knife Party's "Destroy Them With Lazers." It's quite iconic and still used in many of today's sets like Jauz and Zedd. So when you think about it, it's really no question why Hayden Kramer decided to retool the heavy laser-induced coma that is "Destroy Them With Lazers." By adding his trap construction in place of the original charging drums, he brings a mad dubstep machine-sounding framework against the laser synths. Hayden finds the room to experiment but keeps the integrity of the original.
"Sometimes all you want from a DJ is some FREAKIN LASER BEAMS! 'Destroy them with Lazers' will always be one of those nostalgic anthems that really takes me back. So I thought it'd be fun to bring it back with a little of that BUSTED flavor on it."
Check out Hayden's remix of Knife Party's "Destroy Them With Lazers" right now!
Knife Party – Destroy Them With Lazers (BUSTED By Herobust) | Free Download