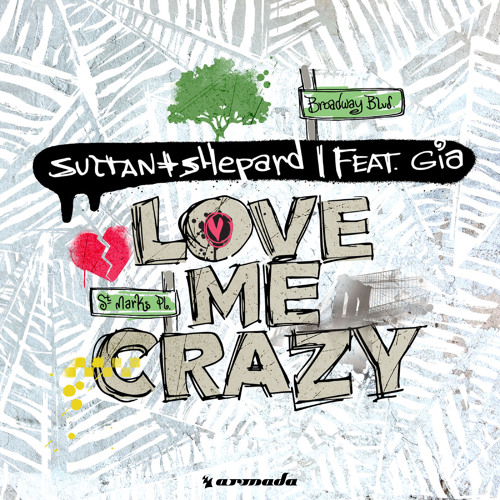 Sultan + Shepard ft. Gia – Love Me Crazy
DJ/Producer combos are a lot like a marriage. You have to communicate, you have to be on the same page, and you have to have similar goals and aspirations. It's a lot of work. If it doesn't work, it's this long drawn out process of messiness that is more stressful than getting booed off stage. That said, Sultan and Ned Shepard of Sultan + Shepard must be soulmates. The two of them have nailed being a pair and have consistently delivered music we can't get enough of. Their latest tune titled, "Love Me Crazy" is no exception.
This track is a slightly different direction than their normal style, but in all the right ways. The perfect summer hang out song is full of upbeat island vibes and also features vocals from Gia, whose lyrics and tone draw you into the song and into the land of carefree. Sultan + Shepard have been busy over the last year as evident by their SoundCloud page and the insane amount of radio shows, live shows, and releases they've had as of late. Be sure to check out the stream of their latest track, "Love Me Crazy" below!
Sultan + Shepard ft. Gia – Love Me Crazy | Download