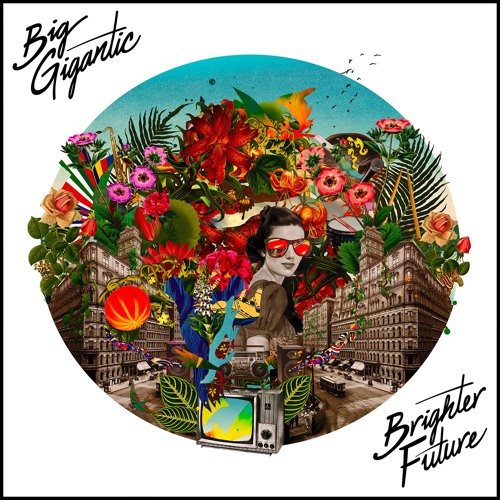 Big Gigantic – Got The Love (feat. Jennifer Hartswick)
It must be our lucky day. The stars have aligned, the birds are chirping, and the bass is dropping. I'm being dramatic, but be certain that Big Gigantic fans everywhere are rejoicing. Big G just dropped their latest single, "Got The Love."  They announced that they'll be releasing a new album later this month on August 25th. I'll give you a moment to collect yourself…
The Colorado duo's album will be titled, Brighter Future and is a reflection of Dom's current perspective on the world and the turmoil it's been in:
As I sit here and write this, so many things in the world as we know it are more beautiful and incredible than we've ever known. At the same time, so many things in the world are worse than we've ever seen in my lifetime.
Definitely an introspective look and an emotional, eye-opening letter to address what's slowly becoming "normal" for us. The positivity that this group brings is exactly why their fan base has grown to the size it currently is.
Let's just say it, this new album is going to be amazing. We've already heard some of the tracks that will be included: C'mon, their collab with GRiZ; the sexy Miss Primetime featuring Pell; and The Little Things with Angela McCluskey. Get excited, because the album also features Waka Flocka Flame, Logic, and Cherub. This latest track is another for sure hit and another step of success for the duo. Stream "Got The Love" below and pre-order your copy of their album from iTunes here!
Big Gigantic – Got The Love (feat. Jennifer Hartswick) | iTunes