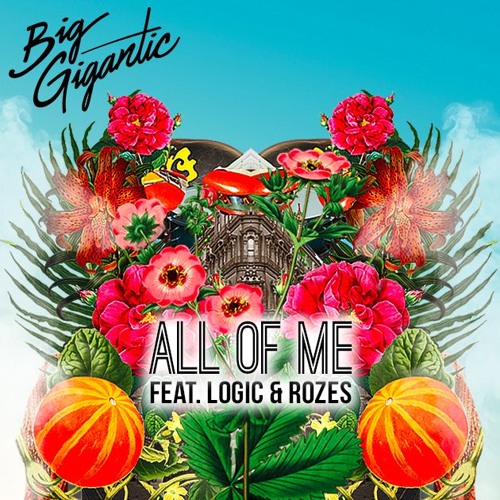 Big Gigantic – All Of Me (feat. Logic & Rozes)
Taking a reprieve from their usually upbeat fanfare of funky jams, Big Gigantic show off going low and slow with their new single "All of Me". Featuring a fantastic verse by rapper Logic and an alluring hook by singer Rozes, the track is a very cohesive hybrid of different genres, styles, and talent.
This collaboration between Big Gigantic and Logic warms my heart and takes me back to Big G's "Sky High" days, where I can remember my friend introducing me to both artists around the same time and me falling in love with both at the same time. Their crisp, melodic styles are a natural fit, and the overall production of the track carries a thoughtful tone — note the light whisper of a piano melody that accompanies the song to a close. Nice touch.
It's going to be a busy fall for the duo as they also just announced "Brighter Future", their 22-date tour starting in October and their new album of the same name releasing on August 26th. To add more sugar to the sweet, a portion of every ticket sold will be donated to charity via the A Big Gigantic Difference Foundation, so get yours today guilt-free.
Big Gigantic – All Of Me (feat. Logic & Rozes) | Buy on iTunes