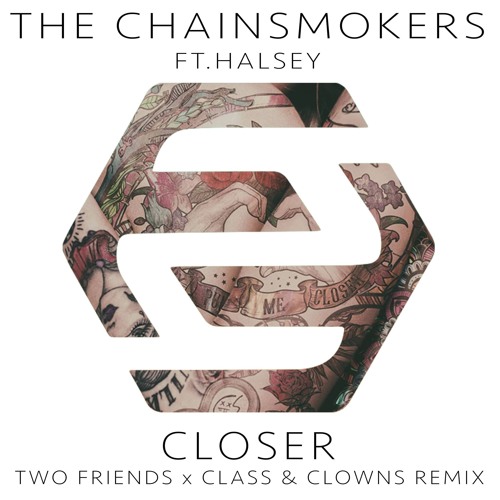 Closer (Two Friends x Class & Clowns Remix)
There seems to be no slowing down the West Coast's favorite duo. Eli and Matt are once again back with another slapper, this time bringing their cheeky and upbeat sound to one of countless hits The Chainsmokers had this summer. Two Friends teamed up with the likes of Class & Clowns to bring a new rendition of "Closer" featuring the vocals of Halsey, and it is sure to capture you just like everything else these guys release.
Overall, the track is simple enough to let Halsey's stunning vocals shine over everything else. This provides a dazzling contrast when the drop, kicked off by a grizzled and in-your-face electro bass stab, hits. And it wouldn't be a Two Friends song without some beautifully composed piano lines to sparkle up the less raucous sections of the track.
Once again, Two Friends work their magic on another star-studded single. With these guy's trajectory over the past year, we all wouldn't be surprised to see them playing some of the biggest festivals near you in the coming months.