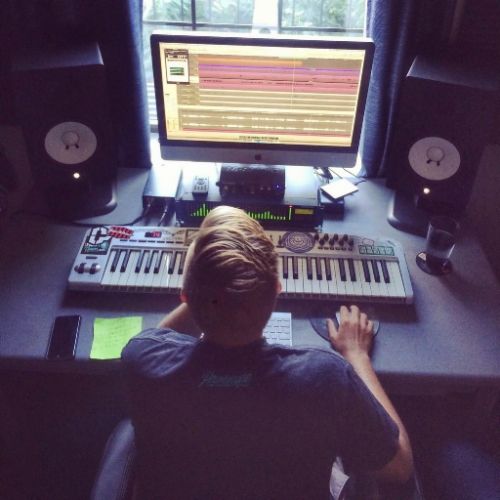 As the weeks in the virtual classroom with Hyperbits wind to a close, the focus of the last week was on 1-2-1 sessions. After covering everything from mixing to arrangement to automation and even marketing, this final week was a chance for each student to individually sit down with the man himself to go over whatever topics we thought our tunes needed.
This hour long culmination was what really made this class stand out from most other production classes that the internet has to offer. Being able to sit down with an industry professional and truly pick his brain to find the hidden gems is something you could never possibly hope to find, no matter how many YouTube tutorials you might watch.
For me personally, Hyperbits and I sat and chatted about what makes my own music unique, transitioning into a more professional role in audio, and how to best start getting into a music scene when you move to a new city. Having that one-on-one interaction was an invaluable experience, but each student had their own way of using this time. A couple students talked about how they walked through the entire mastering process for their tracks, while others went more in depth about music marketing and brand building.
In conclusion to this course, I can easily say that it is one of the best online resources for music production. Serik's well-thought and perfectly presented information makes the complex craft of music production easier to digest with every week. You can tell his passion for excellence in his teachings by the community of students he has built. Whether you are a seasoned producer or just starting out, this is the best way to spend your time learning. As much as I hate to see the end of this class, the progression we all have made from day one until now is night and day.
Serik offers this same masterclass twice a year, so for more information head to his website to save a spot. In-between masterclass sessions, Serik continues his wealth of knowledge through webinars, blog posts, podcasts, and more.