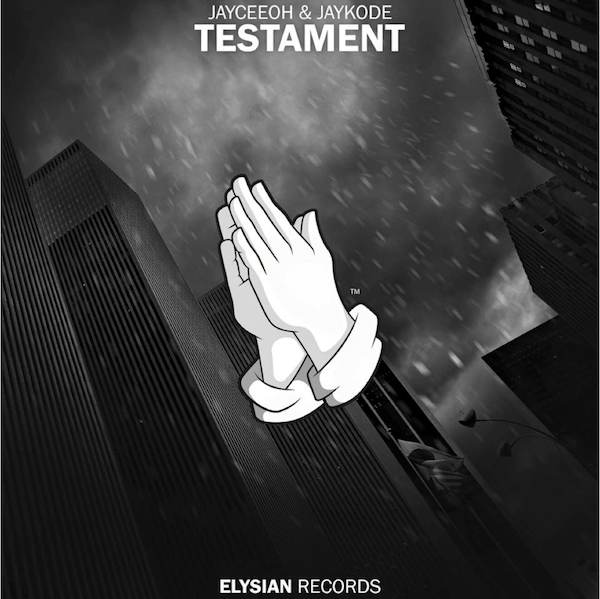 Dance music heavy-hitter Jayceeoh has been creating quite a bit of noise lately, literally and figuratively. On the heels of his Das Energi performance, Jayceeoh teams up with LA's rising bass producer, JayKode, for their dance floor smasher "Testament" on Elysian Records.
The orchestral influenced track opens with a demonstrative string arrangement accompanied by haunting piano riffs, which lead into a high-energy musical composition. The echoing melody stays persistent throughout the song, guided by thrashing percussion, intricate cuts, and a colossal bassline. Testament, being an appropriate name, will lift you up and smack your ass down leaving you thinking about church on Sunday.
Jayceeoh is still buzzing off his remixes for TJR, Markus Schulz, Martin Solveig, The Knocks, and Mac Miller. Additionally, his originals such as his latest cuts, "Elevate", "Raptor" with Señor Roar, and "Rap Don't Work" feat. OJ Da Juiceman have been gaining a great deal of circulation. With an incredibly busy 2016, Jayceeoh still managed to find the time to launch a successful new side-project with the legendary rapper, Redman, called "1000volts".
JayKode has released original collaborations with Party Thieves, Whiiite, and now the biggest collaborator thus far, Jayceeoh. He's put out official remixes for Cash Cash and the Chainsmokers, and is slated to release his debut EP later this year.