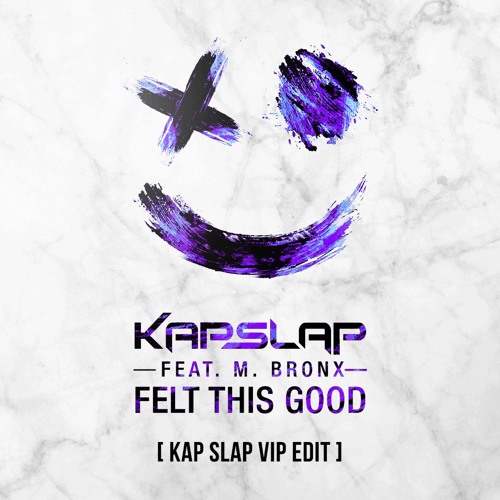 Kap Slap – Felt This Good (Kap Slap VIP Edit)
Kap Slap has developed a name for himself for massive tracks. From mashup origins, to remixes and originals, Kap has earned his stripes as a producer with a knack for throwing down the biggest drops and the heaviest sets. The "Felt This Good" original took all the best elements of classic prog and modern house, utilizing M. Bronx's endearing vox to drive home a seriously catchy melody; as result it's found success on Sirius XM's BPM Breaker. Now the VIP mix for "Felt this Good" is out, and it's something special.
Unlike what we've come to expect from most VIP mixes, this doesn't take the hyped-up route. The bass isn't bigger. The synths don't stab harder. The vocals don't get chopped and filtered. Instead, we have a return to fundamentals, focusing on warm acoustics for a decidedly somber – but inspiring – rendition of what could now pass for a serious radio contender. Check out this HypeM #1 winner below on YouTube, Spotify, and Soundcloud!
Kap Slap – Felt This Good (Kap Slap VIP Edit) | Spotify

---
---
---