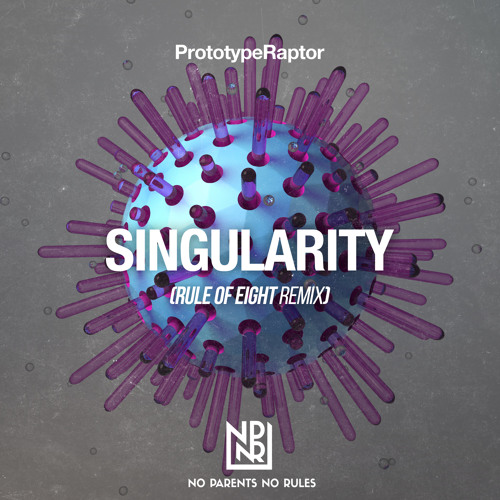 PrototypeRaptor – Singularity (Rule Of Eight Remix)
Rule Of Eight, an inspiring solo techno DJ/producer from Oklahoma City, has an impressive list of those he's worked with before, including the legendary MSTRKRFT, as well as Wuki, Tommie Sunshine, and many more. His past is certainly something worth noting, but more importantly, it's laid the foundation of a sick techno future Rule Of Eight is bringing – starting with his latest remix.
His "Singularity" remix is an absolute smash. With Boys Noize being one of Rule Of Eight's influences, it's no wonder this tune is a rager. Yet, their is a massive amount of originality to the tune, across the board, from melody to rhythm.
This is not the last we will see from ROE to say the least. A part of his mission is to push the boundaries of whatever he's focusing on – he can produce quick, knows what quality music sounds like, and doesn't accept anything below the bar.
Rule Of Eight has also shared that he's sitting on an unusually large collection of songs he's yet to release – given what his latest effort sounds like, Rule Of Eight will 100% be getting some bodies moving.
PrototypeRaptor – Singularity (Rule Of Eight Remix)