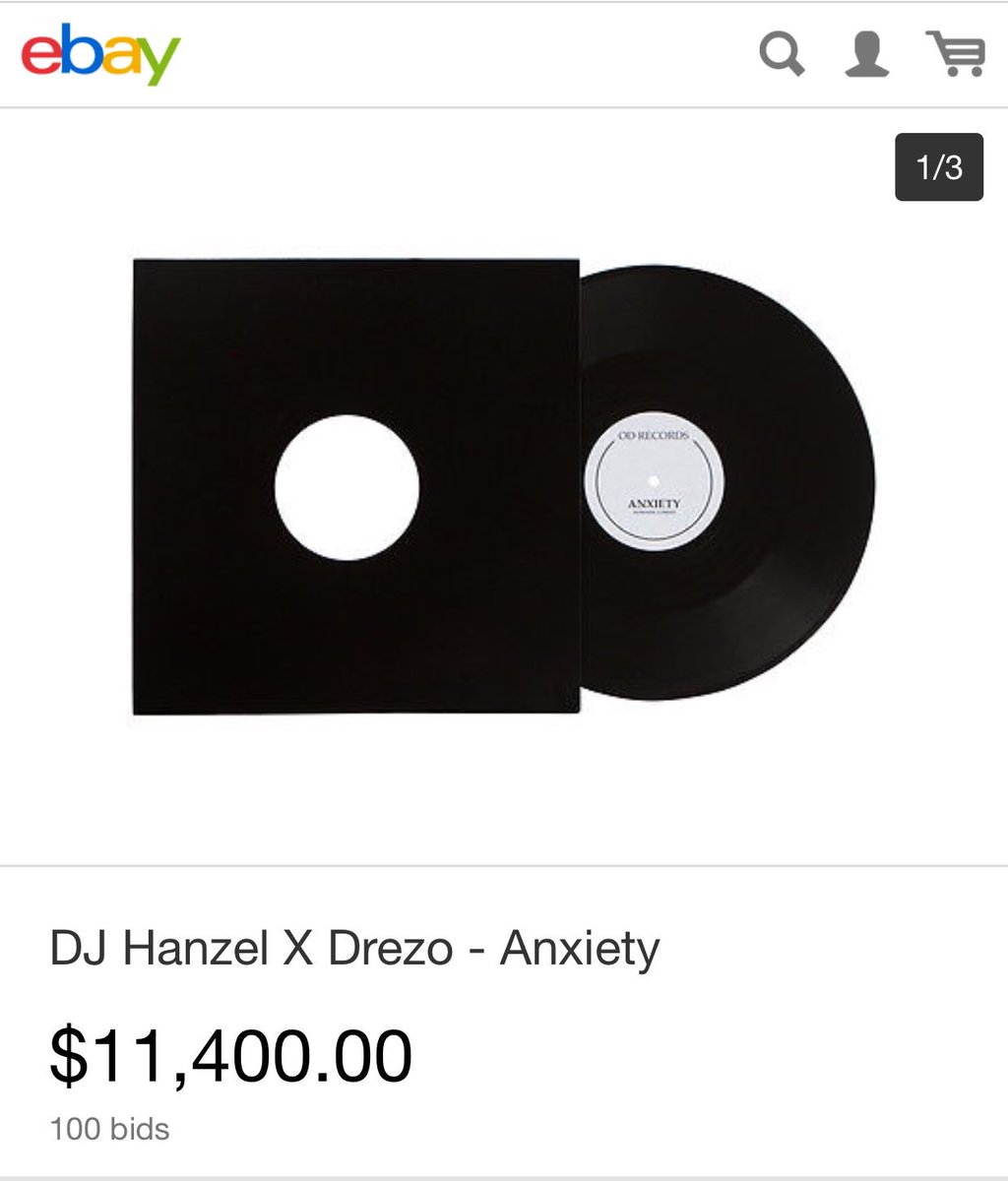 Yesterday, the
DJ Hanzel
x
Drezo
collab
"Anxiety", which was exclusively pressed on one single vinyl, finished the bidding portion of this tracks' campaign.
The description by DJ Hanzel for the auction goes likes this:
"The record which is pressed exclusively on 1 vinyl is officially available for auction on eBay. All proceeds from the auction will benefit Vh1's Save The Music Foundation because no one is making deep enough music these days so hopefully the proceeds from this record will inspire at least one child to finally go as deep as DJ Hanzel."
VH1's Save The Music Foundation has stayed vigilant in restoring music programs in public schools throughout America and we couldn't think of a more fitting destination for the $11,400. The track hasn't had any official airplay and with Dillon Francis being the only individual to have played the tune out, it's no surprise why the price tag was absurdly high.