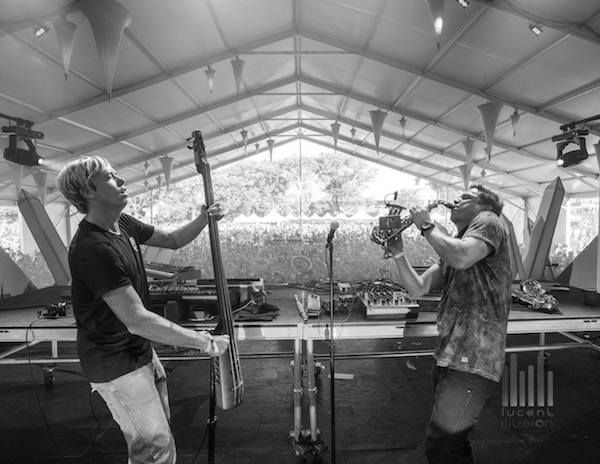 Attention Colorado! One of South Africa's most talented live acts, Goldfish, are bringing their live electronic sets to the state this weekend for a trio of dates with support from jackLNDN.
Goldfish were one of the early adopters of the live electronica movement, incorporating actual instruments into their house sets. Dominic Peters and David Poole are both classically trained jazz musicians who met in college and soon began pioneering the live instrument house genre that quickly evolved into the tropical/saxophone house movement that has become increasingly prominent in the electronic scene in the past decade. The pair have been playing their signature live show all over Europe since 2007, securing a Pacha residency with David Guetta in 2008, and they have since performed with marquee artists like Fat Boy Slim, Mr Scruff, Audio Bullys, Stereo MC's, Basement Jaxx, Faithless, Paul van Dyk, and Pete Tong.

The duo will be at Beta Nightclub in Denver on September 29th, Rawkus in Colorado Springs on September 30th, and the Aggie Theater in Fort Collins on October 1st. They'll pretty much be all over the state so there's no excuse not to catch a show if you're in the area, go here to grab your tickets.