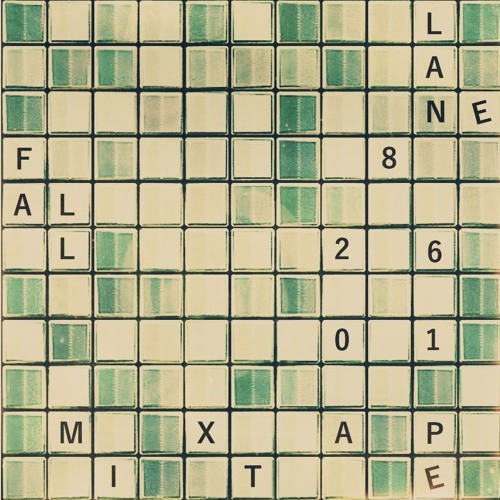 Lane 8 Fall 2016 Mixtape
Here at EDMTunes, we only cover a few released mixtapes a year for good reason. Those consist of Goldroom and a few others whose seasonal mixes always tally high marks on Soundcloud and HypeM. As Lane 8's stock continues to rise (no pun intended) since the release of his debut album Rise on Anjunadeep last summer, his mixtapes, sets and productions have taken a darker twist from the brighter, more upbeat productions he built his career blocks on.
Starting things off with a cheeky mashup between a DJ Koze remix of Mano Le Tough mixed in with the acapella intro of Bloom by RÜFÜS, the mix just takes off from there featuring cuts from the likes of Michael Mayer, Guy Gerber, Booka Shade, Isaac Tichauer, a Lane 8 remix of Deadmau5's "Strobe" and an ID from the mixtape man himself as well. Alright. Enough with the blabbering. Check the mix out for yourself. It will provide a relaxing accompaniment to your week as fall approaches and the leaves begin to change.
Lane 8 Fall 2016 Mixtape Tracklist:
01. Mano Le Tough – Energy Flow (DJ Koze Miles More Remix) [PERMANENT VACATION] w/ RÜFÜS – Innerbloom (Acapella Intro) [SWEAT IT OUT!] 02. Dee Montero – Vedra [KNEE DEEP IN SOUND] 03. T.M.A – Thousand (Ryan Murgatroyd & Kostakis Remix) [SUBROCKETS] 04. Joyce Muniz feat. Kat Vinter – Cover Me Up (ANNA Remix) [EXPLOITED] 05. Gregorythme – She's Out Of My League (Kalipo Remix) [LOST DIARIES] 06. Reinier Zonneveld – Plastic People [STIL VOR TALENT] 07. Donatello & Arnas D – Strangers [CLICK] 08. Musumeci – Trantor [ENGRAVE] 09. Michael Mayer & Barnt – Und Da Stehen Fremde (Patrice Bäumel Remix) [!K7] 10. Jeremy Olander – Panorama [SUARA] 11. Rival Consoles – Night Melody [ERASED TAPES] 12. Guy Gerber – Secret Encounters [RUMORS] 13. Thyladomid – Decade [DIYNAMIC] 14. DJ Yellow & Flowers & Sea Creatures – No One Gets Left Behind (Konstantin SiboldRemix) [COMPOST] 15. Lane 8 – ID
16. Booka Shade – Wasting Time (M.A.N.D.Y.Remix)
17. Olsson – Thin Love (Isaac Tichauer Remix)
18. Atelier Francesco – Dead End (Tim Green Remix) [CITYFOX] 19. Deadmau5 – Strobe (Lane 8 Remix) [ULTRA/MAU5TRAP] 20. Ryan Davis – Beyar [ANJUNADEEP] 21. Christian Löffler feat. Mohna – Haul [KI]