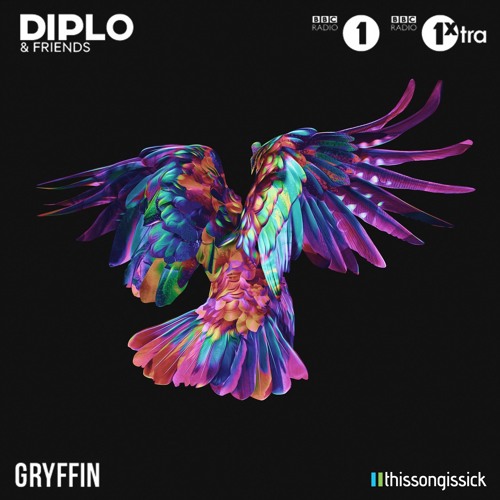 Gryffin: Flight Log 004 – Diplo & Friends Mix
LA Producer Gryffin continues his Flight Log Series with the fourth addition, the Diplo & Friends Mix. His previous Flight Log mixes, 'End of Summer', 'Winter Solstice', and 'Spring Equinox', all have led up to this non-seasoned chapter.
The 60-minute long mix starts off a bit mellow with HDCLK by Blu J utilizing the vocals of Imogen Heap, setting the tone for the extensive list of amazing songs he compiled for Diplo & Friends. The track list consists of remixes by Illenium, ODESZA, Louis the Child, Hotel Garuda and more, including several of his own. The fourth Flight Log concludes with Gryffin's recent hit tracks "Whole Heart" and "Heading Home", perfectly finishing off the hour-long mix with a relaxed vibe of his own creation.
This Flight Log mix and the rest of the series can be found on Gryffin's SoundCloud. Stream the fourth installment "Diplo & Friends Mix" below!
Gryffin: Flight Log 004 – Diplo & Friends Mix

Tracklist:
Blu J – HDCLK [Blu J] Dom Dolla – You [Sweat It Out] Two Can – Holding On To You (ft. Savoi) [Two Can Music] Kilian & Jo – Suburbia ft. Erik Rapp [Vertigo/Capitol] Vintage Culture, Ricci – Wild Kidz [SOURCE] Jenaux – Get It On [Jenaux] Troye Sivan – Youth (Gryffin Remix) [Universal Australia] Redlight, Tayá – Here With Me [Lobster Boy Ltd.] Borns – Electric Love (Gryffin Remix) [Interscope] POWERS – Beat of My Drum (Jonas Aden Remix) [Republic Records] ID – ID
Ghost Town DJs – My Boo (Tom Budin Remix) [Sony] MØ – Final Song (OutaMatic Remix) [Sony UK] Kaskade & Felix Cartal – Fakin It ft. Ofelia K (Hotel Garuda Remix) [Warner Bros.] CHVRCHES – Clearest Blue (Gryffin Remix) [Glassnote] Whethan – Can't Hide ft Ashe [Whethan] Miike Snow – Genghis Khan (Louis the Child Remix) [Jackalope/Atlantic] Porter Robinson – Divinity ft Amy Millian (Odesza Remix) [Astralwerks] Pusher – Clear ft Mothica [Black Butter] Ookay – Thief [Astralwerks] Flume – Say It (Illenium Remix) [Mom+Pop] FRND – Friend [Crooked Paintings] Gryffin, Bipolar Sunshine – Whole Heart [Darkroom/Interscope] Gryffin – Heading Home ft Josef Salvat (Feki Remix) [Darkroom/Interscope]