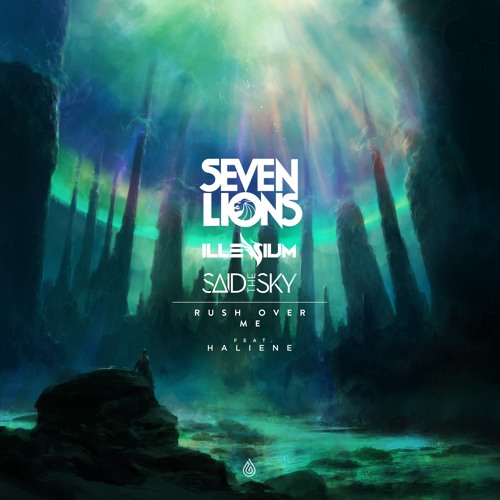 Seven Lions, Illenium, Said The Sky –
Rush Over Me (Feat. HALIENE)
Seven Lions' collaboration with Illenium and Said The Sky, "Rush Over Me" feat. HALIENE, is finally here in its finalized form and it is absolutely stunning. Seven Lions is perhaps one of the most innovative producers in the game right now, and this collaborative effort with Illenium and Said The Sky is yet another example of all the artists' visionary skills. Individually, these artists are magnificent, but together they have created an incredibly breath-taking work of art that can only be described as euphoric and emotional in all the right ways. "Rush Over Me" starts out as a beautiful, slow vocal piece that gradually builds into a powerful bass line that evokes more emotions than The Notebook. Fans have shared their obsession for the song all over social media, but nobody is as happy as the artists themselves. Check out the song below and support them on iTunes and Spotify!
Seven Lions, Illenium, Said The Sky – Rush Over Me | iTunes