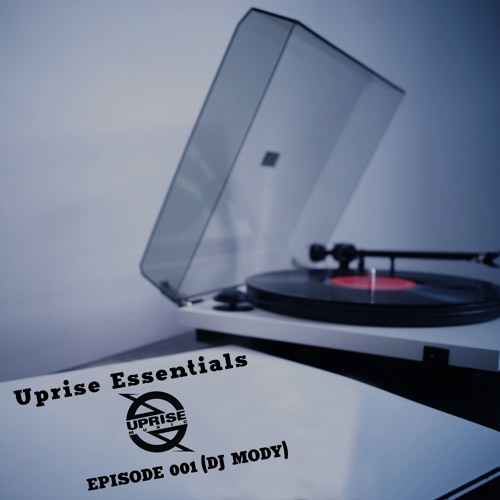 Uprise Essentials – Episode 001 (DJ Mody)
Our favorite NYC imprint Uprise Music's radio show has finally arrived. This podcast is particularly special because they've played a diverse amount of records that have yet to be included in the artists' respective mixes along with their own catalog of tracks. The first spin goes to David Heartbreak, who dropped a two-track EP with the label and is looking to reignite his career, followed by crowd favorites ATLiens & Felmax – Thank God, which goes off in any club.
Overall the vibe changes throughout the mix effortlessly from house party vibes to chill out vibes to underground warehouse vibes and everything in between. So many dope artists saw a feature in the hour mix including I.Y.F.F.E, Troyboi, Jameston Thieves, Dustycloud, Carnage, Lil Yachty, Young Thug, Xavier White, Deverano, Eljay and more.
All in all our friends in NYC know how to throw a party via radio airwaves. Press play, prepare for an hour-long journey and stay tuned for the next episode.
Tracklist:
1.) Skyline – David Heartbreak
2.) Jux (Feat. Cy Kosis) – David Heartbreak
3.) Thank God – ATLiens & Felmax
4.) Catching Plays (Feat. Pusha T) – Destructo & Wax Motif
5.) Maximum King – Joyryde
6.) No Escape – DustyCloud
7.) Little Gurl – I.Y.F.F.E. x Dirty Monkey
8.) Mase In '97 – Carnage & Lil Yachty
9.) Sensei – TroyBoi
10.) Enemies (Feat. Tear$) – Clips x Ahoy
11.) Bad Blood – Xavier White x Paul Couture
12.) Pull Up (Original Mix) – Gl0bal
13.) LGI – Blvk Sheep & Holly
14.) Let Go (Feat. Deverano) – Finding Hope
15.) Closer – Havok Roth & Bonnie & Clyde
16.) Sierra Drive – Ariaa (Comes in from Closer Around 36:40 Mixes into Fall Around 39:30)
17.) Fall – Ronin & Deverano
18.) Cold Water (Feat. Erene) – Eljay
19.) Storm feat. Desiree Dawson – I.Y.F.F.E
20.) Don't Call Me (Feat. Young Thug & Shakka) – DJ Carnage
21.) Just A Lover – Hayden James
22.) Limitless (Feat. Rora) – Castles
23.) Carry On (Feat. Alexandria) – Pairanoid
24.) Boss (Original Mix) – Disclosure
25.) Make Em Dance – CamelPhat
26.) Blind (Original Mix) – DustyCloud
27.) Into The Jungle (Feat. Natel) – Gl0bal
28.) Kanaga – John Revox
29.) Hypnotic – Jameston Thieves