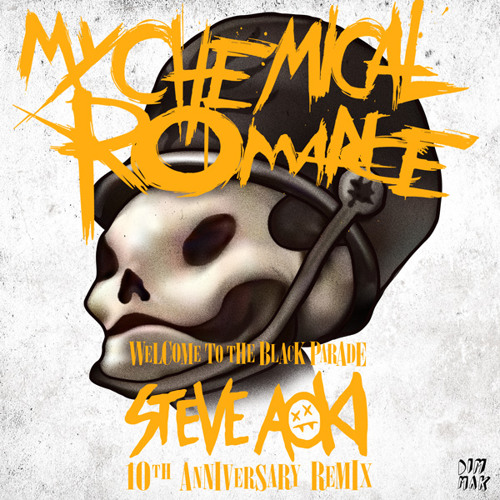 My Chemical Romance – Welcome to the Black Parade (Steve Aoki Remix)
Admit it. You went through a phase. You know what I'm talking about – that time in your early teenage years where nobody could tell you what to do. Such a rebel. It's all good, I'm sure you learned a few things during that time. Maybe you even experimented with some of your musical tastes, and maybe one of those experiments was My Chemical Romance and their amazingly punk rock album The Black Parade. Well now, their title track "Welcome to the Black Parade" is celebrating its 10 year anniversary and has been remixed by none other than chaos-inducing producer Steve Aoki.
The haunting lead vocals provided by Gerard Way are still intact; the track starts off with a slow build that drops into a trap-like anthem. As of late we've seen Aoki experimenting a little bit himself and sampling more out of the trap genres than the crazy electro we are used to. That said, Black Parade is still an anthem that I will gladly scream at the top of my lungs. Check out the stream or grab the download of this updated track below!
My Chemical Romance – Welcome to the Black Parade (Steve Aoki Remix) | Download