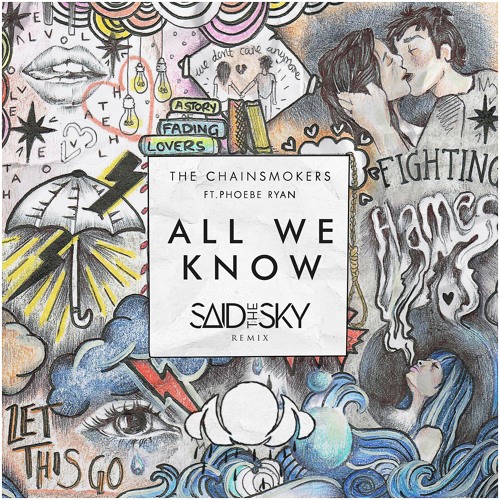 The Chainsmokers – All We Know Feat. Phoebe Ryan (Said The Sky Remix)
The Chainsmokers' rise to super-stardom has featured chart-topping singles, two massive EPs, and sold-out performances at iconic venues such as Red Rocks in Colorado. The duo's release of their sophomore EP, "Collage", earlier this month showcased their production talent for the world to witness. Many lesser known dance music artists have recently been cast in The Chainsmokers' shadow, but are now remixing the duo's hit songs to make a name for themselves. Colorado native Said The Sky is one such artist that just added his signature emotive basslines to "All We Know", the second track on Collage.
The drop features a unique, orchestral melody that will have you bumping this track on the dance floor and the road. Give the tune a listen for yourself below!
The Chainsmokers – All We Know Feat. Phoebe Ryan (Said The Sky Remix)