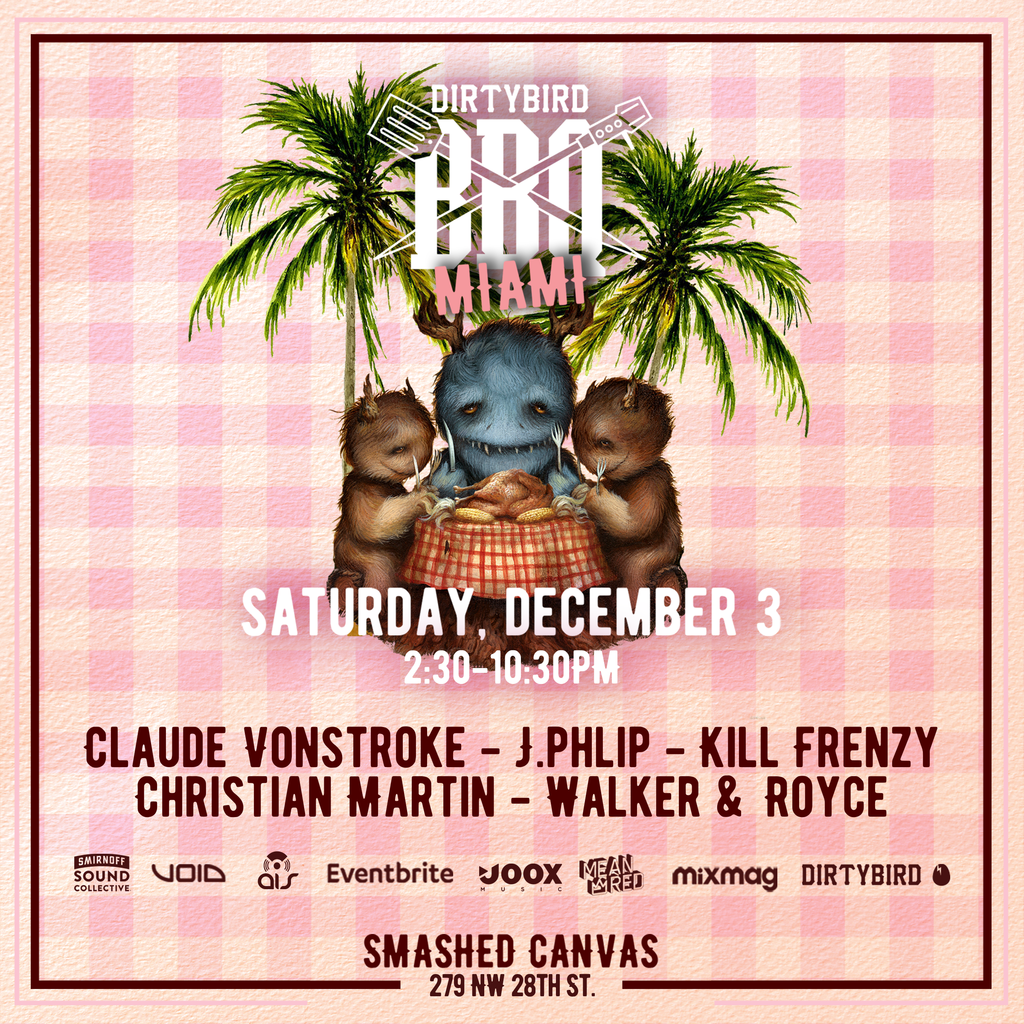 DIRTYBIRD is bringing their final BBQ of the year to Wynwood, Miami for their last of hurrah of 2016. The event will take place at Smashed Canvas on December 3rd and will be accompanied by Dirtybird's usual burgers, birds, and beats.
Just following a successful summer of Dirtybird BBQ stops in San Francisco, NYC, Seattle, and Detroit, as well as their Dirtybird Campout in SoCal, the birds are wrapping up the year strong with this one. Bossman Claude Vonstroke, just after of being named America's #1 DJ by DJ Times and dropping his first single as Barclay Crenshaw, will be headlining the BBQ with fellow birds J Phlip, Kill Frenzy, Christian Martin, and Walker & Royce in tow.
If you want to spend your afternoon jamming to their funky bass house beats, grab your tickets here.