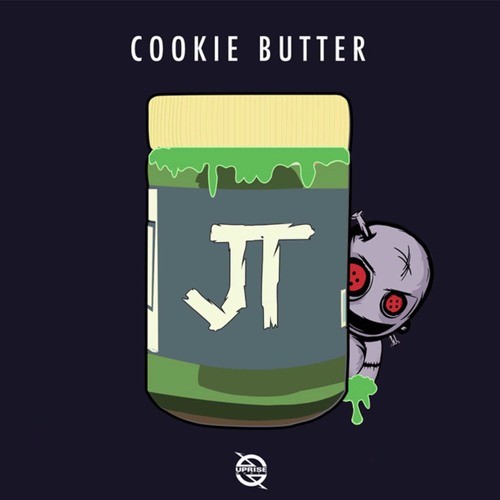 Jameston Thieves – Cookie Butter EP
Uprise Music is bringing some forward thinking music yet again to the scene with the release of Jameston Thieves latest EP Cookie Butter. The enigmatic moniker has been subtly rising over the past couple of years, dropping releases on Buygore and Dim Mak plus garnering support from every notable EDM blog known to man; his sound takes bass house to a whole new level, with audibly metallic elements, mind melting sound design and robotic caricatures abound, it's no wonder he's making some serious waves.
Cookie Butter rides the fine line between being an absolute bangin' bass driven project with just the right amount of groove through the use of clever vocal samples and melodies. There's essentially something for everyone in this collection of tunes, even a pretty relaxed second tune called "Circadian Riddim" to smooth things out and calm you down right before it drops right into bounce mode again. Our personal favorite is the collaboration with Aaron Jackson, that's a serious tune. If you're looking for something new to bump with your friends in the car or crush the dance floor, this might be what you've been missing. Check it out below and support them with a download!
Jameston Thieves – Cookie Butter EP | Download/Stream