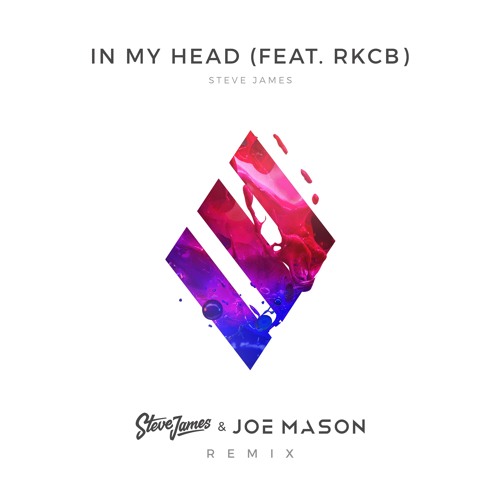 Joe Mason x Steve James – In My Head (Remix)
Earlier this month
Steve James
announced a special
remix opportunity
for fans, providing all the stems for his latest single, "
In My Head
," and it would seem one artist in particular caught his eye.
Joe Mason
has been on fire with five consecutive
Hype Machine
#1's, the latest being a feel good heater of a remix for
Alessia Cara
in "
Scars to Your Beautiful
." Released to celebrate his 18th birthday, Joe teamed up with fellow teen wunderkind Steve James for what could be one of the strongest remixes of the year. It admittedly isn't the biggest, heaviest, loudest, brashest, banger of a remix out there, but that's where it's beauty lies; the direction Joe and Steve took it is genuinely different, exemplifying what it means to truly remix something, taking it a step further, expressing an emotion or an idea to an elevated state. This rendition of "In My Head" provides listeners with a dynamic experience, with a true journey from humble somber beginnings to a hopeful and bright end. It's creamy smooth as well, and is fatefully addicting, and curiously cinematic as well…expect to hear this one all over the internet and maybe even in some crazy cool videos as well – seems some talented
visual artists
are taking a liking to this style and including it in their work, and if you ask us, it pairs really well.
Steve James – In My Head (Steve James & Joe Mason Remix)