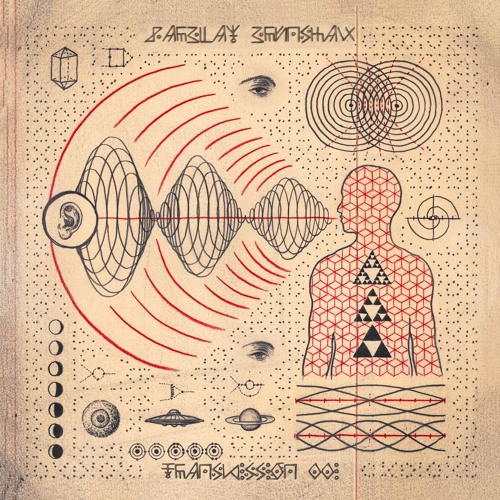 Barclay Crenshaw – Transmission 001 Mixtape
Dirtybird founder Claude VonStroke just released his first mix under his real name and side project persona Barclay Crenshaw. The Transmission 001 Mixtape is one from a small handful of works he has released under his pseudonym thus far. Since its recent release, the mixtape has been widely received and immensely popular among fans.
The head bird is known for his unique trademark sound as it is, but this new undertaking displays a strong hip-hop influence, mixed with a sound which can not be categorized. Crenshaw provides an unprecedented amount of diversity in his music, transporting his listeners into a concoction of familiar hip-hop classics, original works, bass, trippy tones, and mellow intermissions. This is a refreshing reminder that music is ever changing with infinite possibility.
Since his first live debut at Dirtybird Campout, Barclay Crenshaw has been an acclaimed success. He will be embarking on his debut tour in late January 2017. If you like what you hear, catch him and his stellar tunes on the road next year! Listen to the new mix below.
Transmission 001 Mixtape | Free Download

TRACKLIST:
Barclay Crenshaw – "Fatal Error" [STX&BRX] Everydayz & Phazz – "Almeria" (20syl Remix) [NOWADAYS] A Tribe Called Quest – "Whateva Will Be" [EPIC] Special Ed – "I Got It Made" [PROFILE] Barclay Crenshaw feat. The Cool Kids – "U Are In My System" [STX&BRX] Barclay Crenshaw – Unoffical "Stuntin' is a Habit" Bootleg [WHITE LABEL] What So Not – Buried feat Rome Fortune (Barclay Crenshaw VIP Remix) – [WHITE LABEL] Royalston feat. August Storm – "Jungle Gone Down" [MED SCHOOL] French Fries – "Vogue (Unreleased DJ Madd 165 Edit)" [DIRTYBIRD] Schlachthofbronx – "Don" (Barclay Crenshaw Edit)" [STX&BRX] DJ Shadow – "Swerve" [Mass Apeeal}] Salva – "Drop That Bitch" [PEACEMAKER] Barclay Crenshaw – "The Real X Files (Instrumental)" [STX&BRX] MF Doom – "Hoe Cakes" [RHYMESAYERS] J.J. Fad – "Supersonic" [RUTHLESS] Bleep Bloop – "Denial" [BLEE P BLOOP] Losco – "Wolf" [TRAPDOOR] Point Point – "You Will Never Know" [RECORD RECORD] The Flatbush Zombies – "Trade Off" [GLORIOUS DEAD] Barclay Crenshaw – "Artifacts (Instrumental)" [STX&BRX] Doshy – "Phases" [SLIT JOCKEY] Barclay Crenshaw – "The Gene Sequence" [STX& BRX] Deebs – "Realize" [TRAPDOOR]