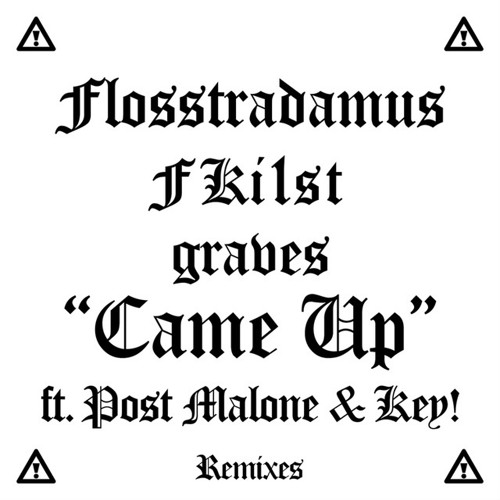 Flosstradamus & Post Malone – Came Up (Remixes)
Iconic trap duo Flosstradamus has had enormous success with their remix of Post Malone & Key's "Came Up", so we knew it was only a matter of time before more remixes started pouring in.  The original track showcases Malone's euphonious voice with Floss's unique trancy undertones, and now they are starting off 2017 with multiple resurgences of one of their most enjoyed tracks of the year.
With the release of these four remixes, each bringing something new to the table, there's a song for everyone.  The graves & Clips X Ahoy VIP is sure to draw accolades from fans and critics alike.  Starting off their most recent installment of HDYNATION radio, the VIP edit has the heavy hitting trap drop fans have been waiting for.  On the other end of the spectrum, Casper & B. Remix hinting more toward the original Malone & Key track with vocals and traces of hip hop that are sure to keep you moving. Same with Rickyxsan who slows things down while still incorporating some of the favorite heavier sounds of the original, creating an all around enjoyable track.   Long time fan and now musical colleague, Jorgen Odegard tweeting with excitement upon the release of his more relaxed, melodic remix for some of his "musical heroes".  You can find all of these remixes posted on Flosstradamus's Spotify!
Which one's your favorite?