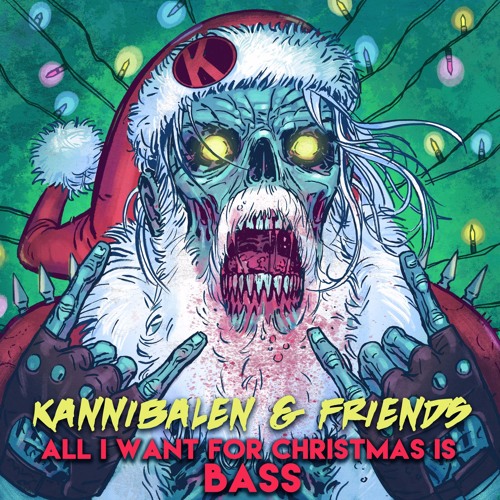 Kannibalen & Friends – All I Want For Christmas Is Bass
Santa is not the only who dropped off some presents in December. With help from some super talented friends, Kannibalen Records took over the holiday season with their new "All I Want For Christmas Is Bass" compilation.
The first gift came via the duo YOOKiE, who returns to the label with their monstrous anthem "SUBS" we covered that has been destroying speakers around the world. Next up, Jayceeoh and Holly bring the holiday turn up record with "Every Night."  Karluv Klub holds it down for the Kannibalen roster with his dirty original "Love Addicted." If you haven't gotten your full fix of bass yet, "Up D Ladda" by Fed-Up and the Jamaican MC Brukout from the Flex Up Crew should satisfy your wish list. To wrap things up, Kedzie retells the infamous "Unicorn" tale from TAI & Le Shuuk with heavy growls and an affinity for grimy tones; just to make sure you've got all the bass you need this Christmas.
Stream it and listen for yourself below.
Kannibalen & Friends – All I Want For Christmas Is Bass | Download/Stream