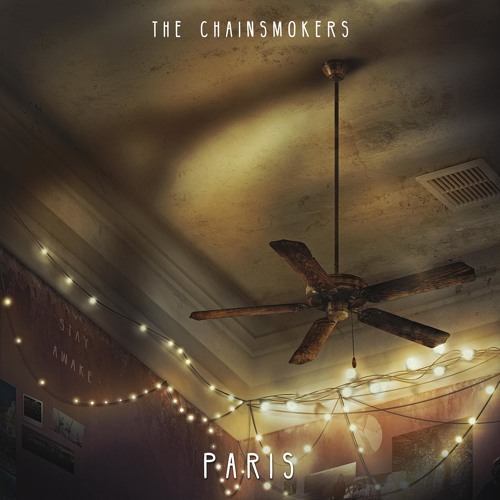 The Chainsmokers – Paris
The Chainsmokers waste little time in 2017 before dropping their newest single, 'Paris'. The track is the first of the duo's hits without a featured vocalist since 2015's "New York City", which contained uncredited vocals by Victoria Zaro. In this tune, Drew Taggart builds upon his singing performance in the Chainsmokers' biggest song of 2016 'Closer', by taking the lead vocal role ahead of Emily Warren.
From the first line, the sound and romance story conveys an uncanny resemblance to 'Closer'. As Taggart and Warren weave a love tale set in the French capital, more parallels between these tracks emerge – one almost has to replay 'Closer' to identify the unique qualities distinguishing each song. In lieu of the poppy, electronic drop featured in 'Closer', however, 'Paris' delivers a chill guitar lick between verses in what is likely The Chainsmokers' largest deviation from dance music to date. The welcome sound is a return to The Chainsmokers' roots as indie rock remixers, aside from the track's tropical house undertones.
Listen for yourself below!
The Chainsmokers – Paris