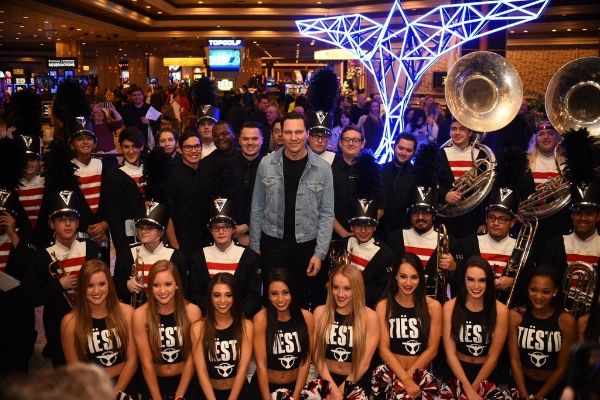 Electronic dance music legend Tiësto kicked off his birthday celebrations this year in what can only be regarded as 'The Tiësto Way'. Eagerly awaiting his 48th, and prior to his memorable performance later that night at Hakkasan, the Dutch DJ received a number of early presents from the entertainment capital of the world.
Tiësto was honored on the evening of January 14th, 2017 with the Key to the Las Vegas Strip, as well as the proclamation that henceforth, January 14th will be known as 'Tiësto Day'.
"I am thrilled to present Tiësto with the Key to the Las Vegas Strip. Bringing his innovative talent to the Strip in conjunction with Hakkasan Group, Tiësto has changed the face of the DJ world. Through his dedication and passion for his work, Tiësto continues to be an inspiration, not only to other DJ artists, but to all Las Vegas performers." –County Commissioner Steve Sisolak
It's already safe to say that the DJ will remember 2017 for years to come, as this is surely a very special honor for him. Tiësto's various residencies and performances through the years have contributed significantly to the City's economy, his name has become a staple in Vegas Night Life, and the City must be very aware and thankful for that.
Tiësto's first single of 2017, "On My Way", was also released on January 13th to mark the start of his weekend of celebrations. You can check out the teaser for the single below.