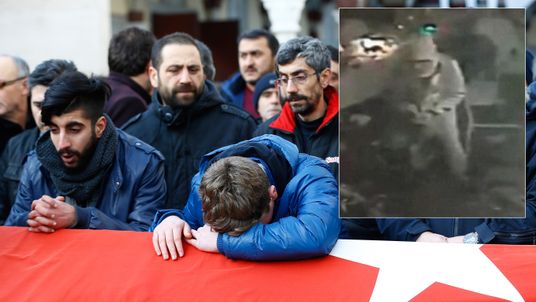 Just a couple days ago, we learned tragic news from the Middle East of another terrorist attack on a nightclub, this time on New Year's Eve.
Luckily, authorities believe they have captured the fugitives. Turkish Police arrested two foreign citizens at Istanbul's main airport, Ataturk International Airport, as they arrived. They are thought to be responsible for killing 39 people at the Reina Nightclub on the night of December 31st. Surveillance videos have been found filming the suspects around the area in the days leading up to the attack. The United Arab Emirates put out a statement telling its citizens not to travel to Turkey. The UAE's foreign ministry gave a terse statement in Arabic, telling people from Dubai, Abu Dhabi and the other Emirati nations to "postpone plans to travel to Turkey until further notice".
ISIS has since claimed responsibility for the attack and Turkish security experts say they were "professional killers". You can read part of the terrorist group's statement below:
"A hero soldier of the caliphate attacked one of the most famous nightclubs, where Christians celebrated their pagan holiday. They used hand grenades and a machine gun and transformed their celebration to mourning…the government of Turkey should know that the blood of Muslims, which it is targeting with its planes and its guns, will cause a fire in its home by God's will."
It's horrible to hear of things like this happening to innocent people that are out just trying to have fun. We will pray for their families and hope that their killers are dealt with justly.
H/T: Dancing Astronaut