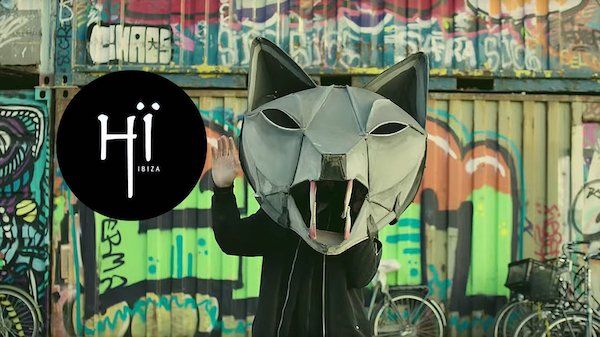 Attention Clubbers, Voyeurs, Dreamers, Hedonists, Troublemakers, and Party Animals: Ushuaïa Group is unveiling their newly renovated venue this summer, and they want you to come club with them. Reopening the venue that once housed the late great Club Space, the strange and obscure Club Hï is hoping to be the new go-to spot for all that is weird and sloppy in Ibiza.
Dance music fans were deeply saddened last October when Club Space closed down for good. The Owners of Ushuaïa Group quickly purchased the building, however, and have since been working diligently to bring its exciting replacement to the White Isle. An official opening date for the club has not been released yet, nor has any additional information, really. But we do know that it'll supposedly be "state of the art" and house "the biggest stars in the scene." The club's official website had this to say:
"This season the island will see the first steps of Hï Ibiza (Space), a brand new club by Ushuaïa Entertainment located in the heart of Ibiza clubland, Playa d'en Bossa, The club will stay true to the open-minded spirit of Ibiza, bringing together music lovers to dance, discover and experience the magic of the White Isle.
Hï Ibiza aims to unite the highest standards of music and entertainment, bringing world-class music experiences to a club designed with the dancer in mind. This state of the art club will showcase the most exciting names in electronic music throughout the summer, from the biggest stars in the scene to the leading lights of the underground, continuing the island's legacy as the party capital of the world.
'Hi' is a small word that can be the beginning of a meaningful conversation either the start of a beautiful friendship that can lead to a bigger world of discovery. 'Hi' is a welcome to a new era in Ibiza."
Check out their promo video below.