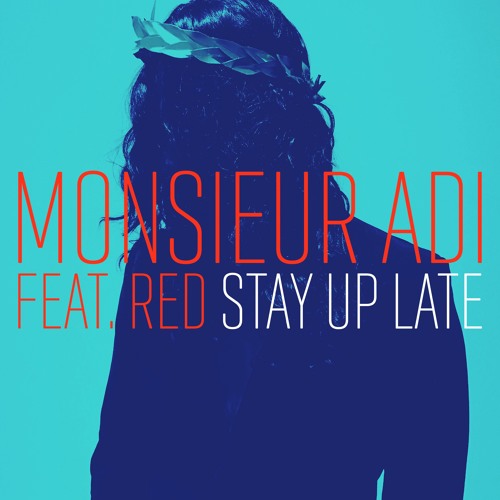 Monsieur Adi feat. RED – Stay Up Late
Monsieur Adi was first found back in 2010 for the official remixes he produced for British pop singer/songwriter Ellie Goulding and has since created official remixes for Beyoncé, Lana Del Rey, Katy Perry, Bastille, The Kooks and others. Remixes aren't the only productions that have been catching people's attention as his Fire Fire Fire EP eventually landed him a touring gig with Beyoncé as the official DJ to support her on the European leg of her 2014 The Mrs. Carter Show World Tour.
Today, his latest single "Stay Up Late", which was co-written with MNEK and Tre-Jean Marie, emphasizes the sultry and often bolting vocals of RED which give way to a highly addictive hook that incorporates well thought out arrangement and synth design. Out on Robbins Entertainment today, this sizzling monster needs to be on repeat for a while. Trust me.
Monsieur Adi feat. RED – Stay Up Late | Spotify