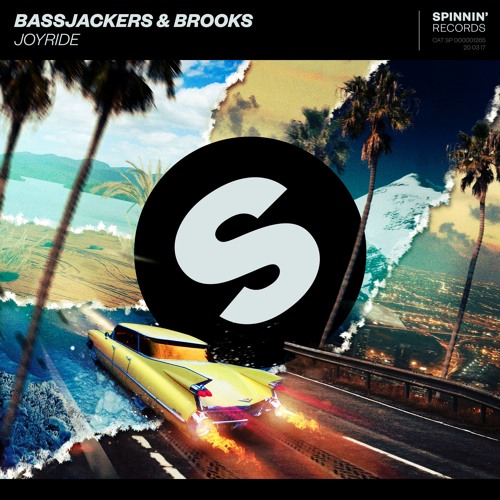 Bassjackers & Brooks – Joyride
The wait is over! For what, you might ask? Festival season of course! So gear up, grab your friends, hop in the car, and head on out to the weekend you'll never forget. But, don't forget the music! Don't worry, we've got you covered with the latest track from Bassjackers and Brooks, titled, 'Joyride'. Perfect title, because that's exactly what we'll be doing as we blast the speakers with this one.
This latest collaboration is an energetic, synth-fueled electro banger that will have you fist bumping with the top down. It's high-octane vibe will throw your crew into an absolute fervor as you dance the night away. Bassjackers have been consistently releasing collaborations over the last few months, so this one is no surprise, as it does not disappoint. You can start the party early and stream or download this one below. So, what are you waiting for? Enjoy!
Bassjackers & Brooks – Joyride | Download