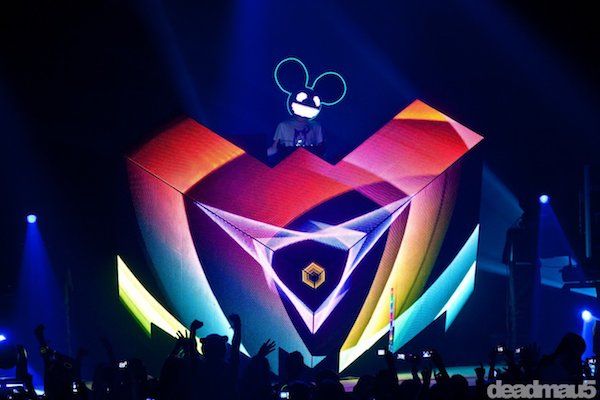 deadmau5 has shared a new video that gives some insight into his track selection for his upcoming 'Lots of Shows in a Row' tour, set to begin at the end of this month.
Coming off his eighth studio album, W:/2016ALBUM/, and a compilation of his unreleased older works, stuff I used to do, deadmau5 is almost ready to embark on his first official tour in five years and has decided to reveal what music he plans on playing for the fans.
While deadmau5 wants to primarily play out his new music, he knows he "can't perform the whole album start to finish in a coherent fashion." He says it's going to be a process of "finding older stuff, newer stuff or somewhere in between stuff that wasn't necessarily on the album to stich it in with the album to create a more fluid show piece."
Dean Wilson, President of Three Six Zero, which is deadmau5's management company, notes that the idea for this tour began last summer when deadmau5 approached them wanting to do these shows "in a live, hard-ticket environment," rather than just at some festival.
Deadmau5 describes these shows as an opportunity to "get out there and interact and perform for the core fans," so this is one tour that should not be missed.
This is the fourth video in a series with the previous videos discussing the process of creating the brand-new Cube 2.1. Hear the mau5 say it for himself below and be on the lookout for more videos in this series.