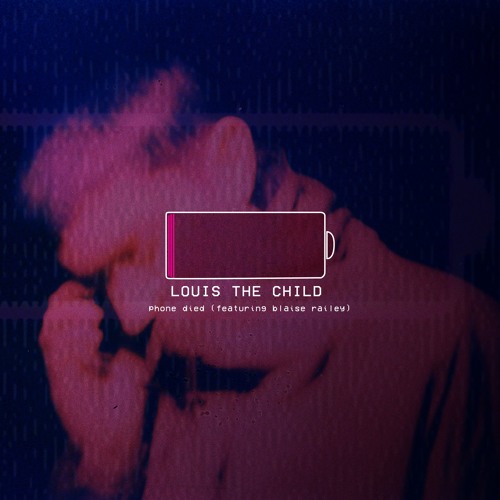 Louis the Child – Phone Died
Louis the Child released "Phone Died", a new track for new weekend jams with Blaise Railey. We've all been there before. Drunkenly stumbling home after a (not so) memorable night out trying to call up the homies to see where they wandered off to. The only problem is your phone is dead and the bed is calling your name.
The lyrics can't hold more truth about partying than the title of the track. The beat encompasses the same themed Louis the Child sound that made us fall in love with the young Chicago DJ in the first place. I'm looking for the duo to change up the sound to keep it interesting in the future but these two are up and coming. Once they learn all that they need to know, they'll blow everyone away.
Oh, if you haven't noticed, they're dropping their new Love is Alive EP this month! Pre-order it here. See below for the new track along with a tracklist of the EP and tour dates through June. Enjoy!
Love Is Alive EP (Tracklist):
"Go"
"Fire (feat. Evalyn)"
"Slow Down Love (feat. Chelsea Cutler)"
"Phone Died (feat. blaise railey)"
'World On Fire (feat. Ashe)"
"Love Is Alive (feat Elohim)"
LOUIS THE CHILD TOUR DATES:
March 2 – Bloomington, IN – Bluebird Nightclub
March 4 – Columbus, OH – Park Street Saloon
March 8 – Northampton, MA – Pearl Street Nightclub
Mar 9 – Portland, ME – Portland City Music Hall
Mar 10 – South Burlington, VT – Higher Ground Ballroom
Mar 11 – Niagara Falls, NY – The Rapids Theatre
Mar 12 – Albany, NY – Lucky Strike Social
Mar 15 – St. Louis, MO – Delmar Hall
Mar 16 – Columbia, MO – The Blue Note
Mar 17 – Kansas City, MO – The Record Bar
Mar 18 – Boulder, CO – Boulder Theatre (Early Show)
Mar 18 – Boulder, CO – Boulder Theatre (Late Show)
April 22 – Athens, OH – #FEST
April 29 – Tokyo, Japan – EDC Japan
May 6 – Todd Mission, TX – Middlelands
May 20 – Gulf Shores, AL – Hangout Music Festival
June 9 – Chicago, IL – Spring Awakening
June 10 – Manchester, TN – Bonaroo Music Festival
June 11 – Bethel, NY – Mysteryland Music Festival
Louis the Child – Phone Died