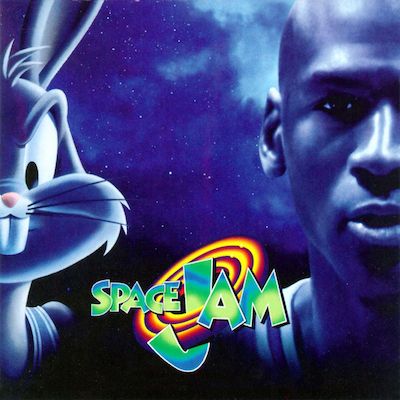 The 1996 soundtrack to the Michael Jordan and Bugs Bunny starring film Space Jam is being reissued on vinyl. The release coincides with Record Store Day and will be released on April 22 via Atlantic.
The soundtrack to the iconic film, officially titled, "Space Jam: Music From and Inspired By The Motion Picture", is being released 21 years after its original release and is limited to just 3,500 copies.
The soundtrack famously features R. Kelly's hit song 'I Believe I Can Fly,' Seal's rendition of 'Fly Like an Eagle,' and Quad City DJ's theme song for the film, 'Space Jam.' Other notable artists that helped make the soundtracks to one of the greatest sports movies of all time include Coolio, D'Angelo, Busta Rhymes, LL Cool J, Salt-N-Pepa and Jay-Z.
This highly coveted vinyl has always been a fan favorite and currently goes for several hundred dollars on vinyl websites like Discogs, so this release is sure to sell out very quick.
Record Store Day offers hundreds of exclusive vinyls including previously unreleased ones by artist's like David Bowie, Prince, Andre 3000 and countless others.
Relive your childhood by checking out Quad City DJ's unforgettable anthem, 'Space Jam' below: