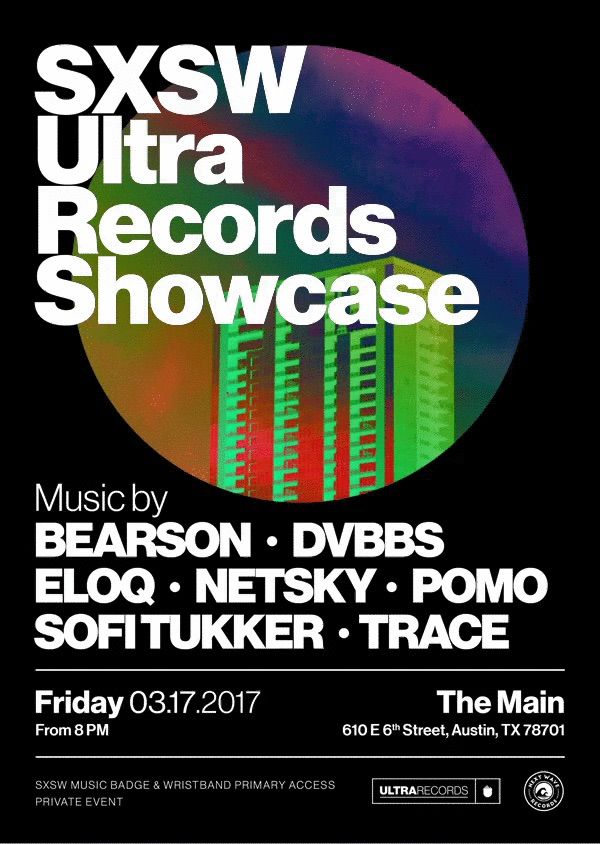 Ultra Music just announced a SXSW showcase featuring Ultra Music, Next Wave Records, and HW&W artists Bearson, DVBBS, Eloq, Netsky, Pomo, Sofi Tukker, and Trace.
Each artist on the bill has been releasing some of the most impressive dance music in the game as of late. This showcase is going to be one you don't want to miss.
Ultra Records is an American independent electronic dance music record label that was formed in 1995 by former Polygram and Virgin Records executive Patrick Moxey. Today, Ultra Records boasts a worldwide team in offices located in London, Zurich & Toronto. However, the label started out small and was always (and remains) obsessed with quality dance music before it was considered "cool" in cities and the suburbs alike. Over its 20-year reign, the label has released milestone works from a diverse array of artists across the Dance & Electronic spectrums. To date, Ultra Records has put out over 5,000 releases including singles, EPs, mix compilations and albums.

Listen To Ultra Records SXSW Showcase Artists
Bearson // DVBBS // Eloq //  Netsky // Pomo // Sofi Tukker // Trace
Follow Ultra Music