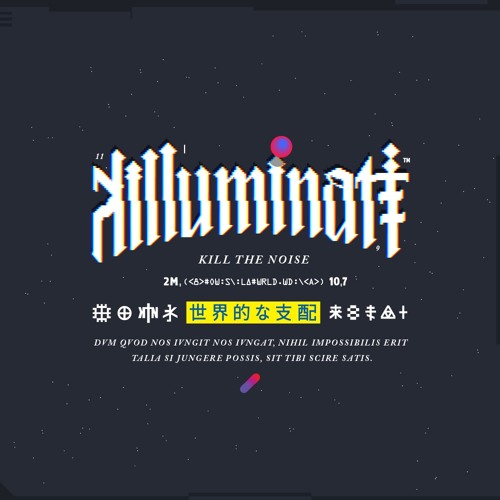 Kill The Noise – Killuminati Mixtape
Kill The Noise is about to embark on his massive spring tour, with the debut date set for April 28th in Los Angeles. That being said, it's only appropriate he drops his annual heavy mix titled "Killuminati Mixtape". This is the second time this year KTN blesses us with fresh new content, the first being a fire remix of Zomboy's "Like A Bitch" a few months back.
KTN doesn't bother easing us into the mix with some pretty future bass type of stuff. Instead, the intro is ominous and eerie with vocals that build into a heavy metal guitar-influenced ID by Kill The Noise, Snails, Sullivan King and Jonah Kay. KTN is a true master behind the decks, effortlessly mixing each track into the next. Some of our favorite songs included in the mix are Moody Good's remix of Noisa's "Get Deaded" and WAVEDASH's "Like That". The mix is tough, diverse and in your face the whole time – the perfect representation of what embodies the genre dubstep.
This mix is an early indication of how wild his tour will be, so make sure you don't miss it. Stream "Killuminati Mixtape" below and enjoy!
Kill The Noise – Killuminati Mixtape | Free Download