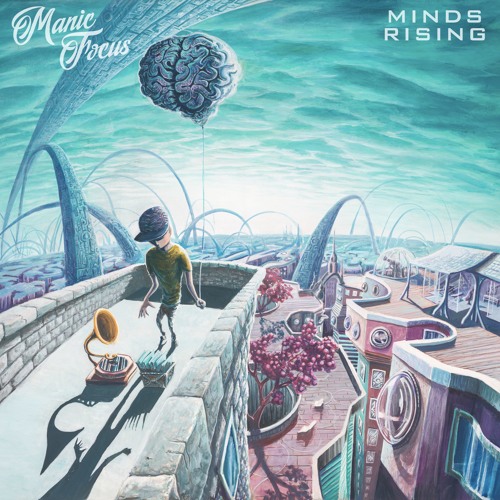 Manic Focus – Minds Rising
Let me start this article by first showing the Midwest some much deserved love and appreciation. Many of you may not even know where the Twin Cities are (Minnesota by the way) but with a fast rising EDM scene and an appreciation for a variety of bass and dance music, we are no longer just a blip on the radar. So, when an artist like Manic Focus, hailing from the Twin Cities and still residing in the Midwest, drops an album we get a little giddy and over-enthusiastic. But with music this good, so should you.
Alright, let's talk about the music. If you're not familiar with Manic Focus, here's what you're missing: A seriously talented funkstep producer that knows how to lay down the groove that'll have your head bobbin' but will not hesitate to throw down into an all-out rager. His album, Minds Rising, is true to his style and presents downtempo tracks like 'Stochastic Resonance' featuring Statik which is perfect for just vibing out in the sun. But the album also features a hip-hop influence with tracks like, 'Habit' featuring Russ Liquid and The RapperChicks and also my personal fav, 'Putting All of My People' featuring some gnarly lyrics from ProbCause.
The album was just released on April 21st and debuted at #7 on iTunes Electronic Chart. So if you're not already listening, get on it, cuz you're falling behind. But don't worry, Manic is here to stay and once you've joined the bandwagon you can catch him on tour this summer. Until then, vibe out to this latest release on Soundcloud here, or stream the album on Spotify below, and make sure to snag the download because it's that good. Enjoy!
Manic Focus Latest Album: Minds Rising | Download