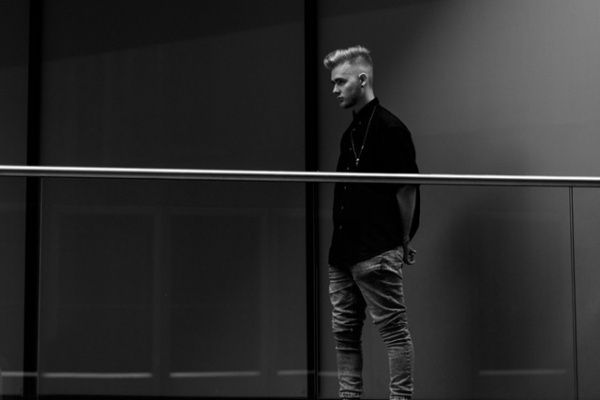 Mura Masa just announced his features for his upcoming self-titled debut album and it is absolutely stacked with musical talent across all genres. In an interview with Zane Lowe, the artist shared the news that the album will feature collaborations with A$AP Rocky, Gorillaz frontman Damon Albarn, Nao, Jamie Lidell, Desiigner, A.K. Paul, Charli XCX, Christine and the Queens, Tom Tripp and Bonzai.
Prior to the interview, Mura Masa had billboards that listed an individual collaborator put up in each contributor's hometown to promote the album. Billboards with Mura Masa, the album release date, and the collaborator's name were strategically placed around the world.
Billboards featuring Bonzai appeared in Ireland, A$AP Rocky and Desiigner in New York, Charli XCX, Jamie Lidell and Nao in the UK, Damon Albarn, Tom Tripp and A.K. Paul in London, Christine & The Queens in France and lastly, Mura Masa in Guernsey.
Mura Masa brought out several of these artists featured on his album, including A$AP Rocky, Charlie XCX and Desiigner for his Weekend One Coachella set just a few weeks ago. He dropped his A$AP Rocky collaboration, Love$ick, and his Charlie XCX collaboration, 1 Night, earlier this year.
The record features 13 tracks and each and every song is either featuring an artist or features Mura Masa himself providing vocals. The U.K. producer will be releasing his album July 14, but in the meantime check out the video showcasing the billboards below.