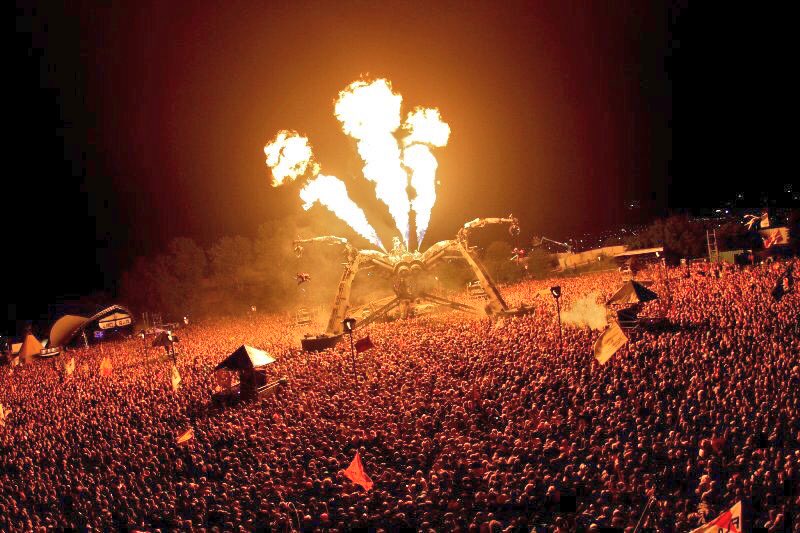 One of Glastonbury's most well-known stages is hosted by Arcadia, who have decided it will be hosting it's own UK event in 2018. Arcadia is a performance art collective who repurpose machinery into art installations and are most known for their 360 degree Spider structure that shoots out fire and smoke to the skies.
The group announced on Facebook that they plan on hosting this new festival because Glastonbury will be taking a fallow year in 2018. Meaning they are taking a one-year hiatus to let the grounds rejuvenate from the thousands of people constantly dancing and stopping all over. Glastonbury does this every few years in order to preserve the grounds and last took this hiatus in 2012.
The first collaboration Arcadia had with Glastonbury debuted in 2007 and they were given a permanent area in Glastonbury in 2014. This years structure was titled metamorphosis and featured a metamorphosis show as the sun set each night.
Arcadia's incredibly eclectic lineup for 2017 featured Boys Noize, Noisia, Groove Armada, Jackmaster and countless others over their three days at the festival. Sign up to get information about the brand new UK festival here and check out their official announcement below: