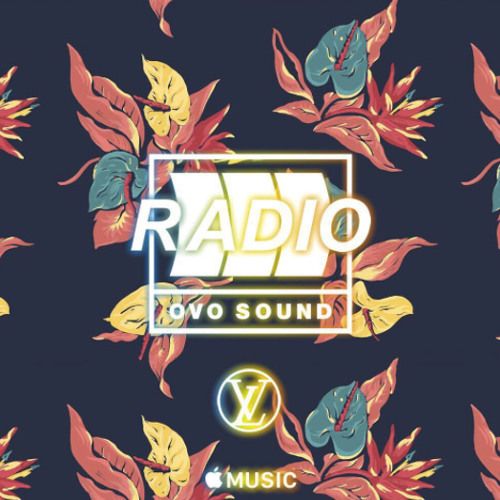 Cashmere Cat has been on a hot streak this summer with the release his debut album 9 loaded with star-studded features from pop and R&B heavy hitters such as Ariana Grande, The Weeknd, Selena Gomez, MO, and Kehlani and an accompanying national tour. As if he wasn't busy enough already, the talented producer took some time to create a mix for Drake's own radio show, OVO Sound, at just the perfect time to enjoy it all summer long.
Cashmere Cat has seamlessly transitioned into the pop scene with his interesting and intricate version of pop, and his mix for OVO sound is the perfect combination of the sound he crafts so perfectly. This mix features a blend of his signature pop sound with hip-hop, R&B, and trap. He sprinkles this mix with flowy summery sounds like the steel drums, making it an ideal mix to listen to on the beach. Cashmere Cat is a master at crafting a unique mix with songs and artists you may not have heard before, while ensuring to inject his signature sound into it as well.
You can catch Cashmere Cat playing at various festivals all summer, including Forecastle, Panorama, HARD Summer, Basscenter, and Mad Decent Block Party at Red Rocks. In the meantime, vibe to his mix below.
Tracklist:
1 marley waters – afterparty (airynore bootleg no drums version)
2 zutzut – spend the night edit
3 dinamarca – 9pm
4 dinamarca – ninos
5 cashy cat – victorias veil
6 nicola ratti – w9
7 airynore – without u
8 sinjin hawke – dont lose urself to this
9 t-ea – pencak silat
10 cashy cat – after coachella feat mø & sophie
11 arca – sisters
12 kid antoine – nightvision
13 lsdxoxo – freestyle 4
14 cashy cat – trust nobody feat selena & tory, devil mix
15 jamie xx – far nearer
16 cash cat – wild rice
17 dj nate – ima burn him
18 cat – infinite stripes feat ty$
19 halsey – hopeless feat cashy 
20 greatest music on earth – emotion
21 zi존 – without you remix demo