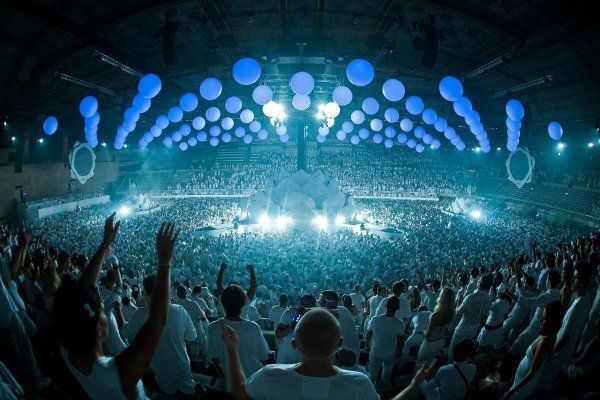 Sensation has just announced its plans to bring their famous show to Australia for the very first time since its inception in 2000. While there is no official lineup out yet, it has been announced that Deadmau5 would be one of the artists playing the new outdoor festival. This will be his first show in Australia since playing Future Music Festival in 2014, so fans better make sure to grab tickets now before it sells out.
Sensation began 17 years ago in Amsterdam and has had continued success throughout the years. The festival is most commonly known for their massive production they bring to their unique shows and their mandatory white attire policy creating a sea of white in the crowd.
The Australian edition of the festival is titled "Sensation: Celebrate Life" and will take place November 25 at the Spotless Stadium in Sydney Olympic Park. Throughout it's history, Sensation has spanned 5 continents and have hit 34 different countries and this is their official introduction to Australia.
Sensation has partnered with Dance Nation Australia to transform Spotless Stadium into a massive open-air venue. The rest of the lineup accompanying deadmau5 at the Sydney festival will be announced soon, but in the meantime pre-register to purchase tickets here.