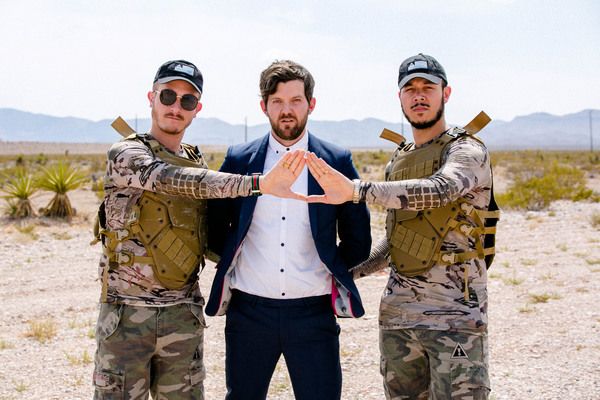 Dillon Francis and Flosstradamus have been hinting on social media that Dillstradamus may be coming back soon. Flosstradamus posted a photo of the duo in the studio on Facebook and Twitter with the caption, "BACK AT IT."
Dillstradamus has been hugely popular in the past with both of their fan bases creating a special show when they decide to come together. The supergroup played a slew of shows at the Shrine Expo Hall in Los Angeles at the end of last year, which marked the end of the run for Josh Young as part of Flosstradamus.
Young split from the group leaving Curtis Cameruci as the only member of Flosstradamus at the final show of the IDGAFOS HDYFEST 3UNION shows at the Shrine. He is currently pursuing a solo career under the moniker, Yehme2.
While the duo has never officially released music as Dillstradamus, they have teased collaborations in the past. The fact that the photo Flosstradamus posted is of them in the studio bodes well for the fact that new music could be incoming.
Dillstradamus is slated to headline Bud Light's Dream Music Festival in July in Canada, but in the meantime check out Flosstradamus' post about the return of Dillstradamus:
BACK AT IT pic.twitter.com/HSl8jk3s4k

— LIL UZI CURT (@FLOSSTRADAMUS) June 13, 2017