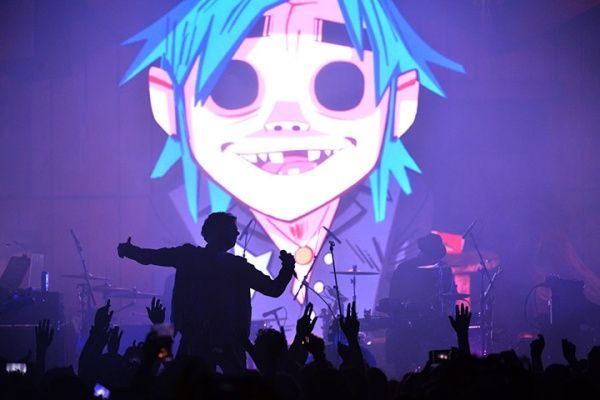 Just over a month ago, the Gorillaz released their lengthy album, 'Humanz,' which ended up being 26 tracks on the deluxe edition. And now they are releasing a brand new song and video titled, 'Sleeping Powder'.
Back before the album dropped, frontman Damon Albarn revealed to Zane Lowe that he has 40-45 tracks that are leftover from the album that could potentially see a release. And this is the first of those tracks. The description of the track reads, "a song by 2D," who is one of the four virtual members of the group.
The video, which was first seen by fans who have the Gorillaz app, opens up with an anti-drug PSA and quickly moves on to some psychedelic visuals accompanied by 2D playing the piano and dancing around. The track sounds doesn't sound like many of the tracks off of 'Humanz,' but instead feels as if it is from one of the Gorillaz's previous albums, like 'Plastic Beach' or 'Demon Days.'
The Gorillaz own festival, 'Demon Dayz' takes place this weekend in the UK. And next month they head out on their North American tour alongside Vince Staples and Danny Brown so hopefully we get to hear 'Sleeping Powder' live soon.
Check out the video below and stay tuned for more Gorillaz tracks hopefully coming soon: