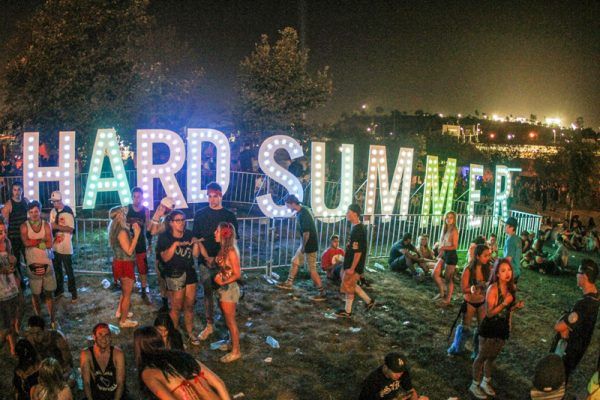 HARD is celebrating its 10-year anniversary and have released a short 24-minute documentary titled HARD: A Decade Of Crashing Sound Barriers. The video regales the vast history of the event company speaking of both its beginnings and present state.
The anniversary of the group will be celebrated at this August's 'HARD Summer Music Festival' and over two sold-out weekends of Holy Ship! in January. The documentary is narrated by a series of DJs/Producers including Destructo, also known as founder Gary Richards.
Other notable producers that make appearances in the video include Justin Martin, Anna Lunoe, Ghastly, Giorgio Moroder, Claude VonStroke, Steve Aoki and many others. All of these artists have played one of HARD's festivals or shows at one time or another in their careers and all attest to the greatness Richards has created over the past decade.
The documentary speaks of the early days of the company when it was just Richards looking for a place to afterparty and when he couldn't find one, he created one. It touches on the iconic HARD Haunted Mansion Halloween event when DJ AM very convincingly dressed as Daft Punk and Deadmau5 premiered 'Ghosts N Stuff'.
The documentary comes full circle to the present day, as it focuses on Holy Ship! and the atmosphere and party that comes with it. It showcases how Richards loves to interact with the fans and how he truly became a part of the culture through the past ten years.
Check out the video below and stay tuned for an epic celebration taking place at HARD Summer and Holy Ship!.