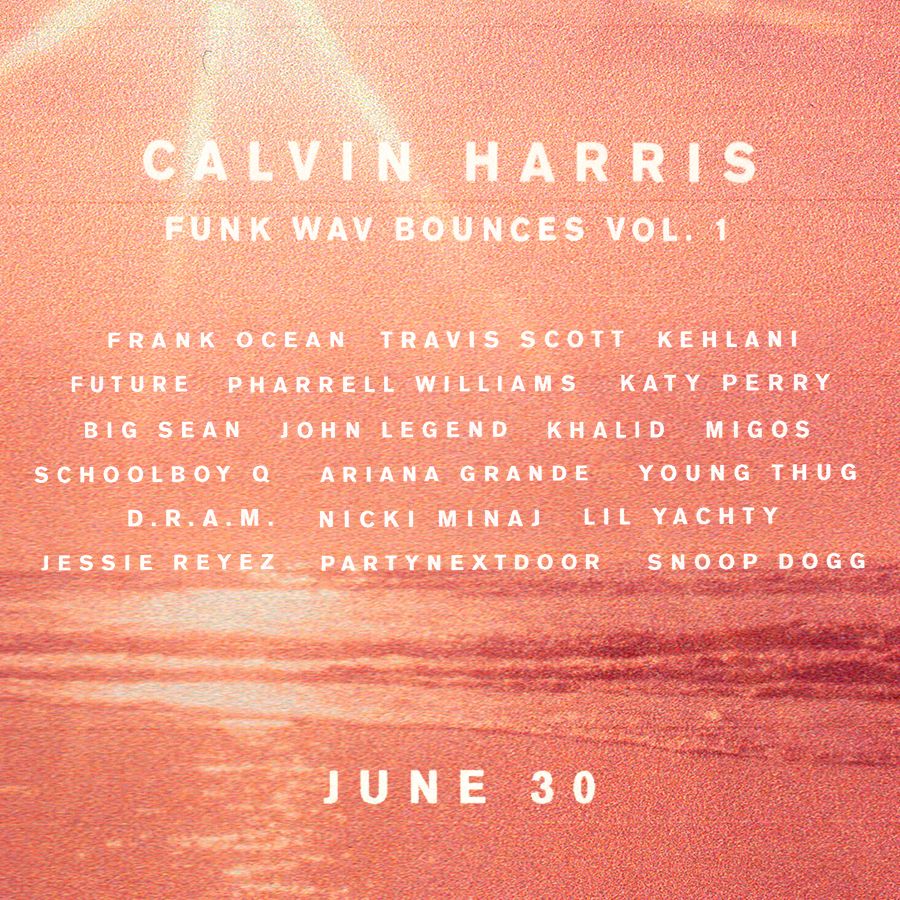 Of course we don't need to talk about who Calvin Harris is. Twitter's favorite DJ/producer and singer/songwriter has finally come out with his fifth album 'Funk Wav Bounces Vol. 1'. This album was in the pipeline since the start of the year when Calvin announced his big plans for 2017. Calvin has chosen an alternate music path as of now with a stark difference from his earlier projects.
'Funk Wav Bounces Vol. 1' clearly shows that Calvin has shifted more to the popular side of music with genres like hip-hop, 80's boogie sound and rap that has his fans and the critics divided.
'Slide,' 'Heatstroke,' 'Rollin,' and 'Feels' are the four tracks from the album that were released beforehand. These four tracks boast superstars such as Frank Ocean and Migos ('Slide'), Pharrell Williams, Ariana Grande, and Young Thug ('Heatstroke'), Future and Khalid ('Rollin'), and Big Sean, Katy Perry and Pharrell once again ('Feels'). These tracks are more on the dance music side than the others.
A look at the artist names will have you asking yourself: how many phone calls did Calvin Harris make in order to get this blockbuster line-up? The album includes Calvin featuring some heavy names from the pop industry like Future, John Legend, Nicki Minaj and everybody's favorite rapper Snoop Dogg.
'Holiday', which features Snoop Dogg and John Legend, is one of three tracks that saves the show for the Scottish producer. It is a neat and a peppy number with a unique rap element. 'Skrt on me' featuring Nicki Minaj is a lively song as well that may gain some early fans on the circuit. Lastly, Katy Perry, Pharrell Williams, and Big Sean come together for 'Feels'. This track sounds like a derivative from the 80's boogie music and very similar to Jazzfunk at some points.
All in all, the 'Funk Wav Bounces Vol. 1' has received a number of negative reviews across various social media platforms, though we leave its quality up to you to decide. Check out the track previews below, and let us know what you think.