Did A Bollywood Actress' Facebook Pic Slip Out Marshmello's Identity?
The cryptic masked DJ/producer Marshmello burst on the dance music scene in 2015. His mixes of famous tracks like Zedd's 'Beautiful Now', Jack Ü's 'Where Are U Now' were instrumental in his success and fame. His identity has been a subject of discussion ever since he rose to fame and a recent pic posted by a Bollywood actress has sparked ripples in the topic once again. In the picture, she is with Chris Comstock aka Marshmello and his manager Moe Shalizi. Check out the picture and see for yourself.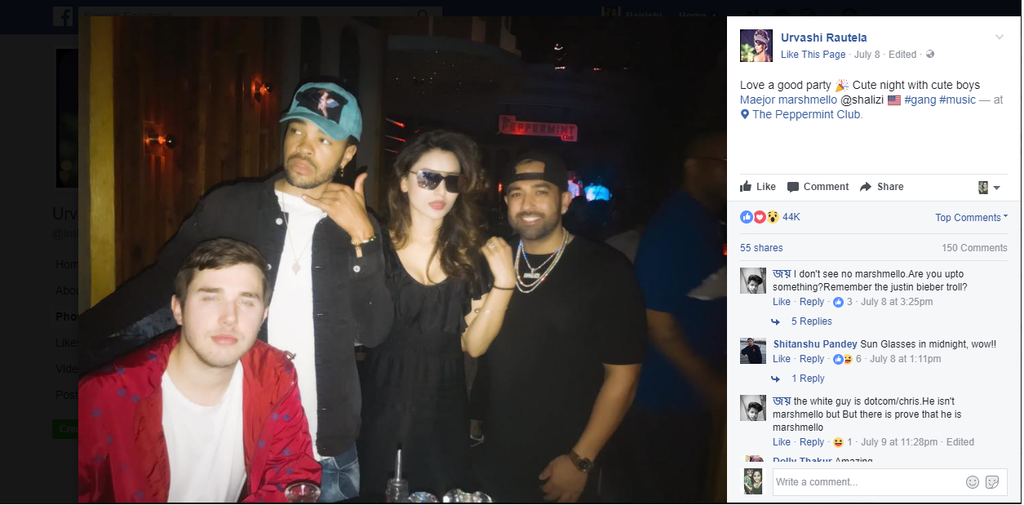 The DJ/producer's fans believe that Chris is Mello. This was formerly fuelled by an incident in one of Skrillex's interviews when he got a call from Marshmello and said "Bye Chris" while hanging up. It looks like this mystery is possibly solved thanks to the actress Urvashi Rautela's picture found on her Facebook account. For the fans who would rather not know who their masked hero is, we have got this blockbuster track from the man himself. Give it a listen.
Marshmello – Love Me Like You Do

H/T: BanginBeats