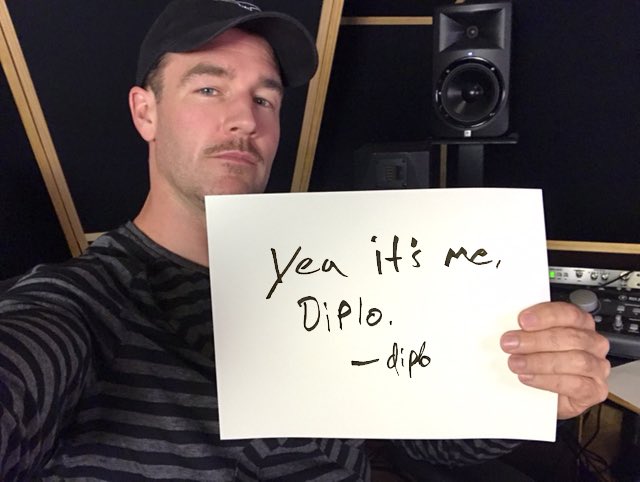 Diplo has built his music empire on the back of his meticulously-crafted identity and his    . renaissance man philosophy better self-described as "random white dude be everywhere." As the face of Calvin Klein, countless dance side projects, his own label and pop production—it's no wonder he has become a bona fide household name.
The man knows how to market himself to a T. So much that his curated persona has in a sense become a meta-parody of itself. Always over-the-top and blissfully out of touch, his character has unsurprisingly made its way onto our television screens. In association with his new Viceland series project, What Would Diplo Do?, he has launched a new verified Twitter account under the same name. This time however, his television counterpart James Van Der Beek acts to steer the account. The tweets include a healthy dose of existential wit and Diplo-esque banter.The tweets often blur the line to the point where you can't tell if the original or Diplo 2.0 tweeted. If you thought the his twitter game was strong, wait until you see Diplo 2.0's.
EDM used to stand for Essential Diplo Music back in 2002 when i was the only one doing it.

been p annoying watching the phrase get stolen

— Diplo (@_diplo_) July 17, 2017
Follow @_diplo_ on Twitter for more serious laughs.