FYF Fest has quickly became one of the can't-miss summer festivals in LA and they've stepped it up yet again this year by expanding to three full days of genre-defying music. On top of adding an extra day to the festival, they've added a brand new "Outer Space" stage and secluded an insanely talented lineup with Frank Ocean, Missy Elliot and Nine Inch Nails headlining. But like any great festival, FYF knows that the true talent lies in the undercard and they have put together and amazingly eclectic group of artists to play at Exposition Park on July 21-23. Tickets for the three-day downtown festival are still available here and with set times bring officially out now, we have selected a few of our can't-miss electronic acts of the weekend below.
Flying Lotus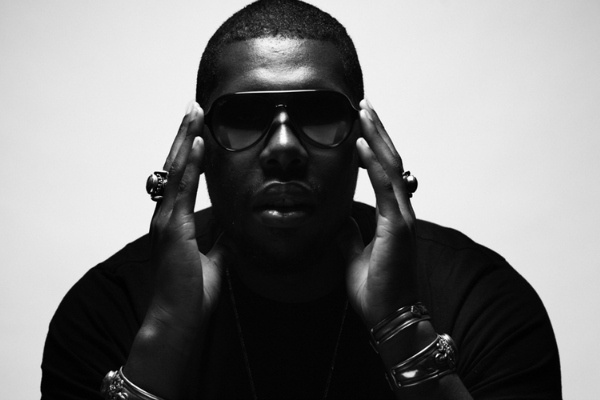 Flying Lotus is without a doubt one of the most hyped-up sets of the entire weekend. Literally everyone who purchased a ticket is well aware of who he is because each ticket came with 3D glasses with his name on it. This is because the famous LA beat-maker will be debuting a brand new 3D show at FYF Fest as he closes out the Lawn stage Friday night. FlyLo hasn't released an album since his 2014 LP, 'You're Dead,' but he is sure to come with an incredible set with new and old music to accompany the 3D visuals.
2. Mura Masa
Mura Masa is an absolute can't-miss set for countless reasons, with the biggest being his debut self-titled album just released on Friday, July 14. Mura Masa has an entire LP full of brand new material ready to perform with FYF Fest being one of his first shows since the release the album. The incredible album features A$AP Rocky, Desiigner, Damon Albarn, Charli XCX, and countless others so the potential for guest spots in the set are endless.
3. Tiga
Tiga is a Canadian born DJ/Producer who is coming off of the release of his 2016 album, "No Fantasy Required." This is his first album since the release of "Ciao!" in 2009 and the "Turbo Recordings" founder can be seen closing the Woods stage Sunday night for a two-hour set.
4.  Nicolas Jaar
Nicolas Jaar is a Chilean electronic music DJ/producer currently based in New York. Jaar is coming off of his release of his sophomore album, Sirens, which was released in September 2016. The "Other People" founder was famously one half of the duo, Darkside, with Dave Harrington. The duo went on a hiatus after 2014, where they played one of their last shows together at FYF Fest.
5. MGMT
While MGMT are not DJ's, there is no denying the fact that their music contains heavy electronic elements so they make the list. MGMT are in the midst of a major comeback after announcing their hiatus in 2015. They have announced that their forthcoming album, "Little Dark Ages" is finished so MGMT will undoubtedly be playing some new music during their Main Stage daytime set on Friday.