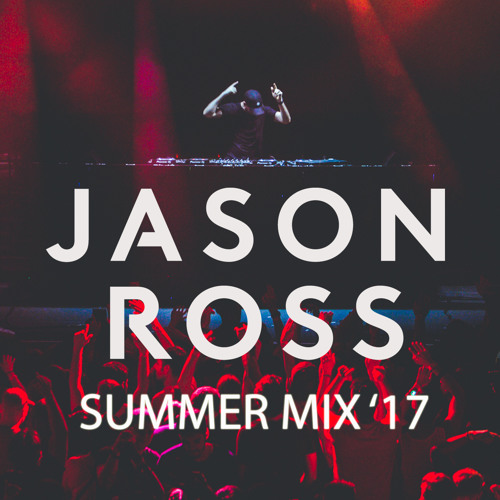 Jason Ross Summer 2017 Mix
Jason Ross is truly a man of the people. After being named "Breakthrough Artist of the Year" in 2014 by Above & Beyond, he has done nothing but impress since his Anjunabeats debut. From his first monster track 'Atlas' to his latest vocal track with Lauren Ray, 'I Will Be There', Jason has proven to be one of the best producers in trance. But what seems to be even more impressive are the mixes Jason Ross puts out for his fans to enjoy.
In his latest Summer Mix, Jason Ross exemplifies why people in dance music are so excited about him. He not only showcases some of his new music, but also his overall song selection and mixing. Unlike some of his Anjuna shows which simply blow the roof off, this mix takes us on a journey. Chosen for the mix are his remix of Dirty South's 'I Swear', Soundprank's 'Don't Take It Away', and Above & Beyond's remix of Moby's classic 'Porcelain'. Throughout the mix, he incorporates deep, progressive, and hard hitting trance. Even Jason himself had to give himself some credit:
*These seasonal mixes are no joke for me. Lots of time/prep goes into each one of them ?? https://t.co/T6La9MZ4DF

— Jason Ross (@JasonRossOfc) July 11, 2017
It shows. Clearly Jason Ross' sound and range go beyond the energy-driven music we're all used to. The time and effort he puts into these mixes absolutely shines through. Song selection is key but being able to put those songs in the right sequence and mixing them properly are just as important. And needless to say, Jason Ross nailed it.
Hopefully, the Summer Mix foreshadows some of the music we might hear from Jason Ross in the future. Coming up for him is the SoCal Dreamstate Festival but you can catch him going back-to-back with Seven Lions at the highly anticipated ABGT 250 show on September 16 at the Gorge Amphitheater in Washington State. In the meantime, you can hear the Summer Mix below in all its glory.
Jason Ross Summer 2017 Mix | Free Download